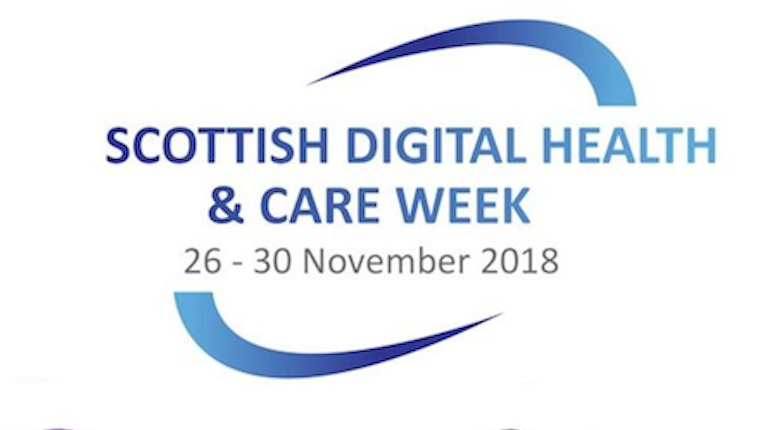 Scotland's Annual Digital Health and Social Care Conference
Date and Time
28th Nov 2018 | 09:00 - 17:00
Location
Strathclyde University Technology & Innovation Centre, 99 George Street
Glasgow
G1 1RD
As part of this year's Scottish Digital Health & Care Week, 26-30 November 2018, the Scottish Government, NHS 24 (SCTT), Local Government Digital Office, the Alliance and BCS Health and Care – The Chartered Institute for IT,  in collaboration with our national partners, will be hosting our annual Digital Health & Social Care Conference on 28 November at Strathclyde University Technology and Innovation Centre, 99 George Street, Glasgow.
The themes for this year's conference will pick up on the recommendations within Scotland's Digital Health and Social Care Strategy: Enabling, Connecting, Empowering.
This will be a fantastic opportunity to hear about the 2018 Digital Health and Care Strategy and progress with implementation of digitally enabled services.
The 2017 conference was attended by over 350 delegates. Participants came from across all sectors involved in innovation and digitally enabled service delivery.
This year's programme will feature prominent UK and International sector professionals working in digital health and social care. The Cabinet Secretary for Health and Sport, Jeane Freeman, will deliver a keynote speech offering her perspective on the future of digital in health and social care.
Please note that registration is not yet open. For updates on registration, opportunities to exhibit at this event and the conference programme, please contact: nessa.barry@nhs.net
Find out more about Scotland's digital healthcare industry here and understand why it has a worldwide reputation for innovation and investment.