Industry Leadership Group Members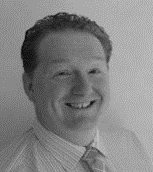 Mark Cook, Medtronic
Mark Cook is co-Chair of the ILG and continues to support decision making for non-medicine technologies through membership of the Scottish Health Technology Group Council.
Mark has spent 25 years in roles within the health sector including biologicals/pharmaceuticals, medical technology and consultancy.  His current role within Medtronic includes determining the direction in areas such as strategy, government relations policy plus working specifically on the implications of BREXIT for the UK and individually within the devolved nations, as well as issues surrounding regulation and trade.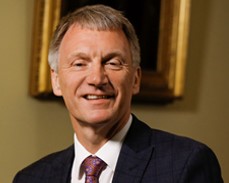 Ivan McKee MSP, Minister for Business, Trade, Tourism and Enterprise
Ivan McKee was elected MSP for Glasgow Provan in May 2016 and is the Minister for Business, Trade, Tourism and Enterprise in the Scottish Government. Brought up in Glasgow Mr. McKee obtained a BSc.BEng in Manufacturing Sciences and Engineering from Strathclyde University and an MBA from Newcastle University.
After spending 2 years in Bangladesh with Voluntary Service Overseas (VSO) Mr. McKee worked for a number of large and start-up manufacturing companies. In 2005 he started his own international manufacturing consultancy business and from 2009 to 2015 invested in, and led turnarounds of, several manufacturing businesses.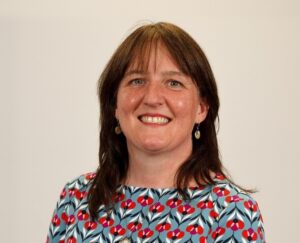 Maree Todd MSP, Minister for Public Health, Women's Health and Sport
Maree Todd grew up in the West Highlands and studied pharmacy and prescribing at Robert Gordon's and Strathclyde, as well as taking an ante-natal teaching diploma at the University of Bedfordshire. A pharmacist by profession, Maree worked in NHS Highland for 20 years, mainly as a mental health pharmacist in a psychiatric hospital. She also contributed to SIGN guidance on perinatal mental health.
Maree was appointed Minister for Childcare and Early Years in November 2017. The post was renamed Minister for Children and Young People in June 2018. She held this post until May 2021 and was then appointed as Minister for Public Health, Women's Health and Sport.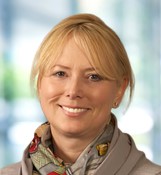 Alison Culpan, ABPI
Alison Culpan is the Director of ABPI Scotland and is responsible for leading government affairs activity for the regional office.
Alison has worked in a number of capacities in the pharmaceutical industry in the UK including sales and marketing, project management, communication and external affairs. She has also gained global experience through her roles in GSK as the Director for Global Issues working with WHO, IFPMA and as Government Affairs Director for China. Alison sits on the CBI Scotland Council and the Court of Strathclyde University.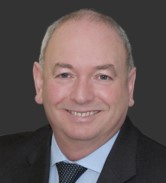 Peter Ellingworth, ABHI
Peter leads the Association of British HealthTech Industries (ABHI), the UK's leading HealthTech trade association, representing 300 companies in MedTech, diagnostics and digital health.
Representing industry across government, Peter currently sits on the Secretary of State led Life Sciences Council, and the sector specific Health Technology Partnership which supports it. He is also a member of the Life Sciences Scotland Industry Leadership Group. Peter has 35 years' experience in sales, marketing and general management in the UK and across Europe and as a non-executive director of early stage companies.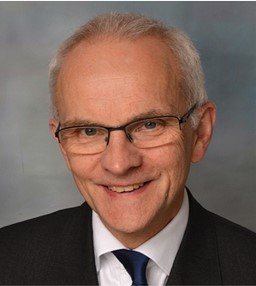 Professor David Crossman, Chief Scientist, Health
Professor Crossman was appointed Chief Scientist for Health in 2017.  He is also the Chair of the MRC/NIHR Efficacy Mechanism and Evaluation Board, a member of the BHF Chairs and Programme Grants committee and an honorary consultant cardiologist in NHS Fife.
Prof Crossman became Professor of Clinical Cardiology at the University of Sheffield in 1994 and worked as an honorary consultant cardiologist practicing interventional cardiology. He developed at that time a research programme around the inflammatory basis of ischemic heart disease, in particular the role of IL-1 in atherosclerotic disease. He was Director of an NIHR Biomedical Research unit in Sheffield, became Dean of Norwich Medical School in 2011 and, later, moved to be Dean of Medicine at the University of St Andrews in June of 2014.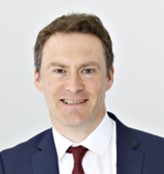 David Bunton, REPROCELL Europe Ltd & Precision Medicine Scotland Innovation Centre
David is CEO of Reprocell Europe Ltd and Chairman of the Precision Medicine Scotland Innovation Centre. He was formerly CEO of Biopta Ltd, which he co-founded in 2002, and Biopta Inc., formed in 2011, which were acquired by Reprocell Inc., Japan, in 2015.
David started his career in academia as a Lecturer in Physiology at Glasgow Caledonian University, where he commenced research into the use of human tissue assays in drug discovery as a way to improve the prediction of drug safety and efficacy; a theme that led to the spin-out of Biopta.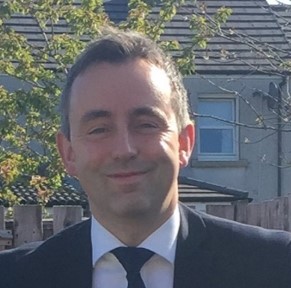 John McNeill, MSD
John is the Value, Access & Devolved Nations Director at MSD and is passionate about improving patient experience and outcomes, through working with the NHS to deliver optimal patient care.
John joined MSD in 2002 direct from the University of Glasgow where he gained a BSc (Hons) in Virology.  He has worked his way through the MSD organisation to this leadership role over the last eighteen years.  His previous positions have covered the entire MSD portfolio and a variety of commercial roles, including acting as a Director of IOmet Pharma, following their acquisition in 2016. In addition, John is also the sponsor for the UK Women's Network within MSD UK.
Alix Mackay, The Life Sciences Marketing Academy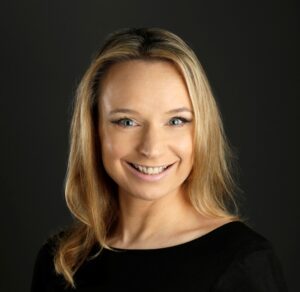 Alix Mackay is the Founder and Director of The Life Sciences Marketing Academy and, as part of this work, holds the position of Chief Commercial Officer for Nuchido, one of the UK's most exciting start-ups specialising in the science of biological aging.
With 20 years of commercial experience in life sciences and pharmaceuticals, Alix has worked with multinationals, small businesses, spinouts and start-ups and now provides marketing training and capabilities for life sciences companies and entrepreneurial academics preparing for a commercial career.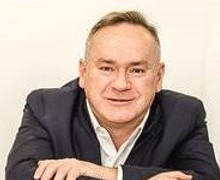 Giles Hamilton, ODx Innovations
Giles Hamilton serves as CEO of ODx Innovations, a medical device company developing products for point of care antibiotic sensitivity testing.
He's served on c.50 boards, mainly in medical technology. He has founded & grown successful medtech & healthcare companies in the US, UK, Asia & Australia. Giles also works as an advisor to two leading US mid cap healthcare investment banks. He has served in UK public appointments supporting economic development, employment creation & in social enterprises.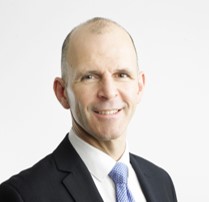 Colin MacKay, Symbiosis Pharmaceutical Services
As Founder and CEO of Symbiosis, Colin is responsible for driving the company's performance, creating maximum value for its shareholders, and actively promoting the successful development of long-term client relationships. He is responsible for business strategy development and all aspects of the company's day-to-day operations.
With 25 years of experience in the life science industry, from applied research to working for small and large organisations on an international basis, Colin has spent most of his career helping clients to successfully overcome their drug development challenges, mostly in the field of sterile contract pharmaceutical manufacturing.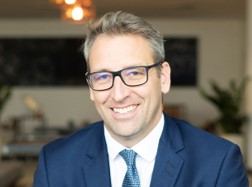 Toby Reid, BioCity
Toby has been with BioCity since 2011 and had a number of roles before becoming CEO at the beginning of 2019.
Toby is recognized as a leader in the use of 'lean start-up' methodologies to support early stage opportunities in life sciences and healthcare. He has been a driving force behind the shaping and systemization of the acceleration and incubation activities at BioCity, as well as directly overseeing the growth of the property side of the business. He is passionate about supporting start-up companies and creating vibrant innovation ecosystems.
Julie Britten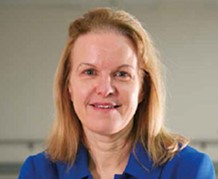 den, NHS Greater Glasgow and Clyde
Julie Brittenden is the Director of Research and Innovation for NHS Greater Glasgow and Clyde, Director of Glasgow Health Science Partnership Clinical Research Facilities and Professor of Vascular Surgery at the University of Glasgow. Other National roles in addition to LSSILG, include: Membership of Management  Board for "NHS research Scotland"; NRS COVID-19 vaccine Delivery group; Chief Scientific Officer Stakeholder Board;Non-Executive member of Scottish Health Innovations Ltd  Member of Scottish; Joint steering committee for the Astra Zeneca Collaboration in Genomic Medicine; f NIHR HTA Board panel ( Nov 2016-2021): and Chair of a number of Trial Steering Committees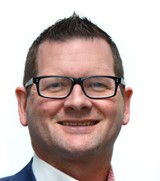 John MacKenzie, Roslin Innovation Centre
John is CEO of the Roslin Innovation Centre at the University of Edinburgh's Easter Bush Campus, where companies locate within a place that has the highest concentration of animal related science and expertise in Europe. As a highly experienced technology transfer professional, John is mentor to many young entrepreneurs and technology start-ups.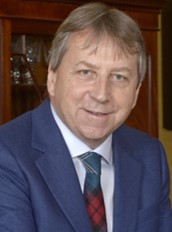 Professor Peter Mathieson, Vice-Chancellor of the University of Edinburgh
Professor Peter Mathieson MBBS(Hons)(London), PhD(Cambridge), FRCP(London), FMedSci assumed the office of Principal and Vice-Chancellor of the University of Edinburgh in February 2018. He was formerly the 15th President and Vice-Chancellor of the University of Hong Kong.
Previous posts include: foundation Professor of Renal Medicine at the University of Bristol, Honorary Consultant Nephrologist, North Bristol NHS Trust, Head of the University Department of Clinical Science at North Bristol, Director of Research & Development for the North Bristol NHS Trust, Dean of the Faculty of Medicine and Dentistry at the University of Bristol.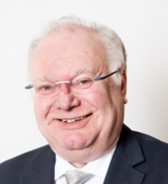 Professor Stephen Logan, Opportunity North East
Prof Stephen Logan is a director of Opportunity North East (ONE) and chairs the ONE Life Sciences sector board and BioAberdeen Ltd, the new company formed to deliver the £40 million BioHub investment project on Aberdeen's Foresterhill Health Campus.
He was previously Senior Vice-Principal at the University of Aberdeen. He joined the University in 1994 as its first Professor of Neuroscience and went on to serve as Dean of the Medical School and Vice-Principal before becoming Senior Vice-Principal. He retired from the University in 2016. Prof Logan was chairman of NHS Grampian from 2015 until 2019.  Prof Logan is a board member of TauRX Pharmaceuticals and currently chairs the board of Aberdeen Science Centre.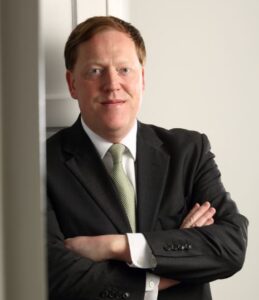 Sinclair Dunlop, Epidarex
Sinclair Dunlop is Managing Partner at Epidarex.  Sinclair has over 20 years of experience successfully building early-stage life science companies and delivering competitive returns to international investors.
He currently serves on the Boards of Directors of Apellis Pharmaceuticals Inc. (NASDAQ: APLS), Clyde Biosciences Ltd., Edinburgh Molecular Imaging Ltd.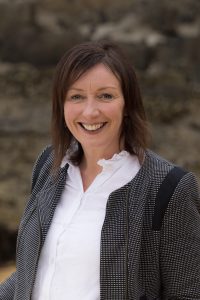 Elaine Jamieson, Highlands and Islands Enterprises
Elaine is Head of Life Sciences and Food & Drink at Highlands and Islands Enterprise. A dynamic economic and community development executive with expertise in the life sciences, blue economy and food and drink industry, including upstream and downstream supply chains. Curious networker, collaborator and influencer across rural businesses, regional and national agencies, and Government to inform policy, strategy and initiatives. Skilled in business development, project management and entrepreneurship. Graduate from Robert Gordon University and Massachusetts Institute of Technology. And to top it off, a certified Climate Change Champion by the Royal Geographic Society.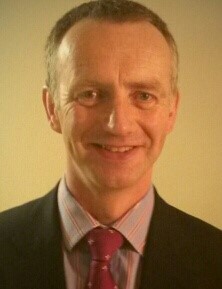 Andrew Howie
Dr Andrew Howie is Head of Health and Wellbeing at Scottish Enterprise. n Following an early career with biotech and pharmaceutical companies in Canada and Scotland, he subsequently joined the Glasgow Development Agency (part of the Scottish Enterprise Network) to support the commercialisation of research from the Glasgow universities. In a career now spanning over 20 years with Scottish Enterprise, Andrew has gained vast experience of economic development, particularly focussed on innovation and commercialisation systems and start-up and spinout formation and growth.
Andrew has a BSc (Hons) in Cell Biology from the University of Glasgow, a PhD from the University of Edinburgh, and an MSc in Technology Management from the University of Stirling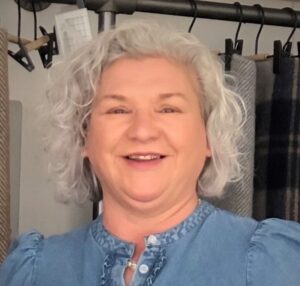 Susan Sewell 
Susan Sewell provides secretariat support to the Life Sciences Scotland ILG and is the Co-ordinator in the Health and Wellbeing Team at Scottish Enterprise.