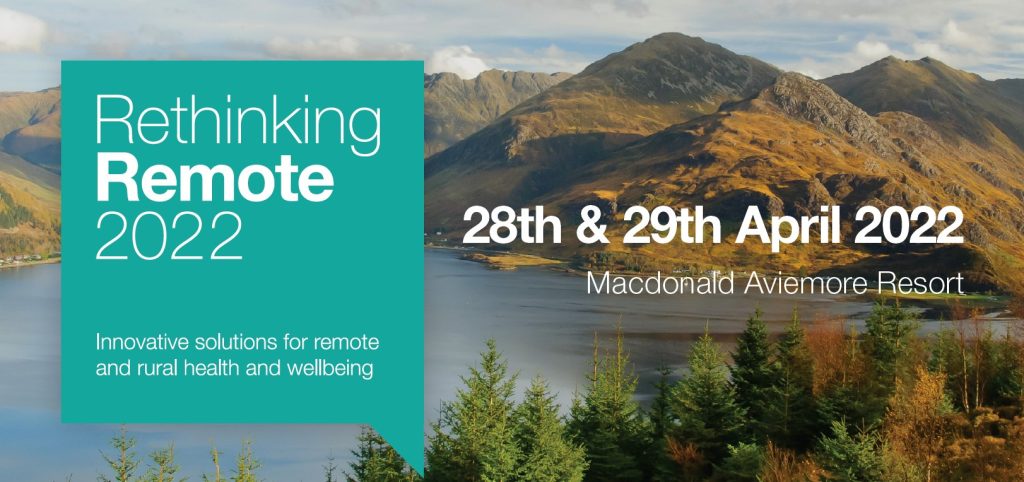 Rethinking Remote 2022
Date and Time
28th Apr 2022 | 08:30 - 29th Apr 2022 | 13:30
Location
Macdonald Aviemore Resort
Aviemore
PH22 1PN
Rethinking Remote 2022 will showcase innovative solutions in remote and rural health and wellbeing.
What makes the conference special is the cross sector sharing of information, ideas, research, and solutions from experts both locally and from across the globe.
It provides a showcase for the sharing of practical initiatives that are already making a difference to the health and wellbeing of remote and rural communities.