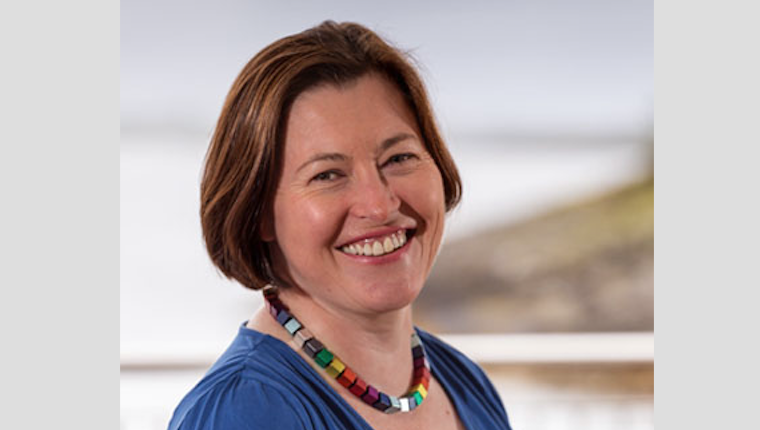 Leadership Insight: Heather Jones, CEO SAIC
Innovation is critical to the 2025 Life Sciences strategy to grow the industrial turnover to £8bn by 2025 with the value of farmed seafood the highest it has ever been to the nation's economy. With Aquaculture being one of our seven sub sectors in Life Sciences Scotland, the role of the Scottish Aquaculture Innovation Centre in our sector is a significant one.  SAIC aims to transform Scottish aquaculture through innovation excellence so we asked CEO, Heather Jones, our three leadership questions to get some insight into her experience in leading such a mission.
What is the most important mantra you keep front of mind or fall back on when leading your organisation?
I've got two mantras…
The first is a 6 word rubric for my organisation and our work:
Think Big, Work Hard, Have Fun
And the second is associated with NASA's belief at their Mission Control centre that "failure is not an option", a mantra I adopted after living and working in Houston for several years in the late 1990s. The original ambition for the NASA space programme as outlined in JFK's seminal statement in 1961 that "before the end of the decade a man would land on the moon and be brought safely back to earth" was a compelling, challenging, 'big, hairy, audacious' goal. In 1962 Kennedy amplified why this goal mattered: "not because it is easy, but because it is hard; because the goal will serve to organise and measure the best of our energies and skills".
The opportunity to establish and run a brand new Innovation Centre was an appealing and challenging goal, not because it was easy, but because I found the chance to drive a step change in Scotland's ability to produce premium quality, high omega 3, low fat, low carbon, food protein using all the latest sensors, robotics, data management and novel technologies hugely exciting. The work of the Innovation Centres is all about organising and measuring the best of Scotland's collective energies and skills, and I am delighted that we now have a whole team at SAIC committed to pooling our efforts, with others, to achieve the goal of transforming Scottish aquaculture through innovation and collaboration.
What has been your toughest leadership challenge and what behaviours or approach enabled you to overcome this?
The toughest challenges I've faced have been keeping the team's focus on the end goal and the bigger picture at times when short term pressures and unforeseen setbacks discourage morale or seed doubt in our ability to deliver. I generally have a pretty unshakeable faith that by pulling together we will bring things good (see 'failure is not an option' above) although I'm learning that there are times when we need to rest, re-group, re-energise and then re-engage in different ways, varying our pace and approach, enabling everyone to buy in to achieving shared 'big, hairy, audacious' goals.
How has physically being in Scotland helped you lead your organisation and overcome challenges? Which resources have been most valuable to you as a leader in Life Sciences in Scotland?
Scotland is one of very few unique geographies and climates in the world ideally suited to farming Atlantic salmon. As the third largest producer in the world, Scotland has massive opportunities to grow our global market share, and to maintain our premier position for product quality and provenance. Scotland is also home to inventors, innovators, entrepreneurs and world-class research scientists, all operating at the cutting edge of aquaculture know-how and technologies. The opportunity to collaborate at the interface between applied research and commercial deployment of new technologies is hugely exciting. I'm also hugely enthused and inspired by working with emerging talent, whether it be undergrad or postgrad students, junior industry execs or the next generation of emerging leaders, including dynamic female leaders like those involved in the Women in Scottish Aquaculture network.
Heather Jones is the Chief Executive Officer of The Scottish Aquaculture Innovation Centre.  The SAIC aims to transform Scottish aquaculture by unlocking sustainable growth through innovation excellence. We connect businesses and academics, with the aim of funding and supporting commercially relevant, collaborative research. We also act as a springboard for knowledge sharing, stimulating innovation networks, and nurturing the talent of future leaders in Scotland's aquaculture sector.
Aquaculture – the farming of fish, shellfish and plants in marine and freshwater environments – now supplies more than 50% of all seafood consumed globally. Farmed Scottish salmon is the UK's single biggest food export, exported to over 60 countries around the world.