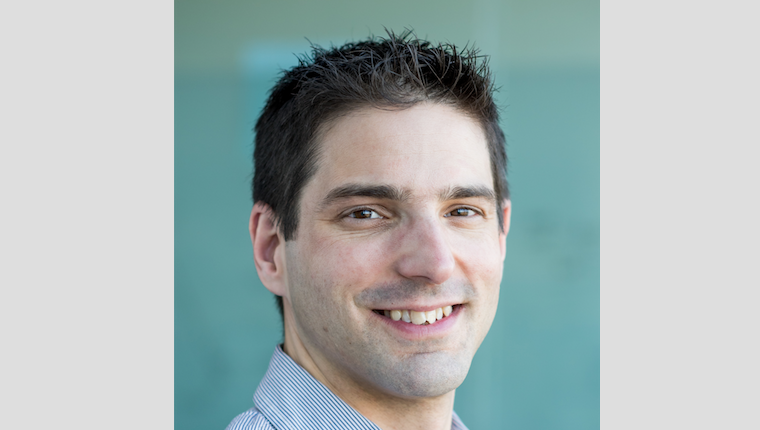 Leadership Insight: Dr Christophe Portal
The MedTech sector is currently growing at a rate of 8% and Scotland is home to over 250 established and emerging Medical Technology companies driving this growth. Edinburgh Molecular Imaging is one such company. They are developing a pipeline of highly novel in vivo agents that have the potential to alter the landscape of precision medicine.
With the recent successful completion of one of their Phase II trials and the achievement of spectacular results in surgery guidance indications, we asked Head of Chemistry, Dr Christophe Portal, about his leadership approach and experience in growing a company in this important sector.
What is the most important principle you keep front of mind or fall back on when leading your organisation?
Looking after people is essential. The key to leading a successful team is making sure that people feel valued and trusted. This is the only way to ensure a team achieves higher than just the sum of its individuals. Promoting trust and honesty is also the best way to make sure that people will communicate efficiently and feel like they can express their views and have passionate debates without fear of conflicts.
What has been your toughest leadership challenge and what behaviours or approach enabled you to overcome this?
Going through cycles of hard times happens quite a lot in a biotech's life. Although overcoming challenges is often a great test for a team's cohesion and health, if, after having reached the end of the tunnel, there is immediately another one and another one, it makes it very hard to keep the positive energy up and everyone can sometimes feel a bit deflated. We have had this in the past and bringing in new people, even temporary staff such as interns or consultants can sometimes 'reset' things and remind everyone that we do what we do for a worthwhile reason and that we want to succeed in it.
Which resources, people and tools have been most valuable to you as a leader in Life Sciences based in Scotland?
The solidarity amongst Life Sciences community in Scotland is incredible. There is such a great amount of highly skilled people, ready to help each other. I'm especially thinking about clinicians, that are so incredibly motivated in trying new technologies to improve the health of their patients. Scottish Enterprise has also been very helpful in helping us set up the company and providing assistance along the way.