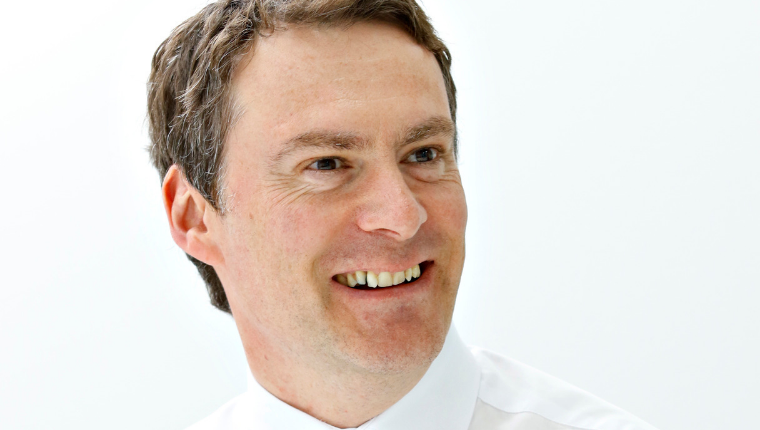 Leadership Insight: David Bunton
REPROCELL Europe, based at Thomson Pavilion, Todd Campus, West of Scotland Science Park, is a company formed by the merger of Biopta and Reinnervate in July 2016, with a vision to improve human health through biomedical innovation and discovery.
We asked Dr David Bunton, formerly CEO of Biopta and now of REPROCELL Europe, our 3 leadership questions to get some insight about his leadership approach and experience in growing REPROCELL to become a world leading stem cell research company.
What is the most important principle/mantra/value/quote/characteristic you keep front of mind or fall back on when leading your organisation?
Our former Chairman Kevin Moore instilled in me that a solid business should be built like a pyramid, getting the foundations of the business right before focussing on other areas. Many spin-outs are tempted to focus on awards or generating hype, but in fact, focussing on the creation of a quality product or service which addresses an unmet need and leading and motivating a team of staff is much more important.
What has been your toughest leadership challenge and what behaviours or approach enabled you to overcome this? 
Without a doubt the toughest period was in 2009 when the recession meant that Pharma froze many of its R&D budgets. For a business such as ours, which was dependent on a continuous flow of project approvals, it meant we had to ask staff to take a temporary salary cut and we took the difficult decision to make some redundancies. We were honest with staff about the situation, ensured management took the biggest pay cuts and communicated the plan we had in place to drive new business. We were able to come through this tough period and pay back all the staff who had been so loyal and remained highly motivated throughout. Many of the core Biopta team are still with us at REPROCELL.
How has physically being in Scotland helped you lead your organisation and overcome challenges?  Which resources/people/tools have been most valuable to you as a leader in Life Sciences in Scotland?
I genuinely believe Scotland is the only place a business such as Biopta could have started. The most important factor was, and is, the highly skilled workforce available in Scotland. We found it relatively easy to recruit graduates and post-docs trained in pharmacology or physiology and there is a fantastic skill base in Pharma services. We know from experience it is not so easy to recruit in other countries. I've also met umpteen Global Scots and scientists in key positions within Pharma who were trained in pharmacology at Scottish Universities- they are all over the globe!
A second factor is the NHS biorepository network, in particular the Glasgow biorepository. Due to the foresight of Professor Barry Gusterson, who created a facility to maximise the use of donated residual surgical tissues, in the early 2000's Scotland was a global leader in supporting human tissue-based research. Scotland remains in a good position internationally, but other territories have since closed the gap. We need to ensure the supporting NHS infrastructure remains fit for purpose, as precision medicine and regenerative medicine are two key life sciences sectors which depend on access to patient samples for both academic and commercial research.