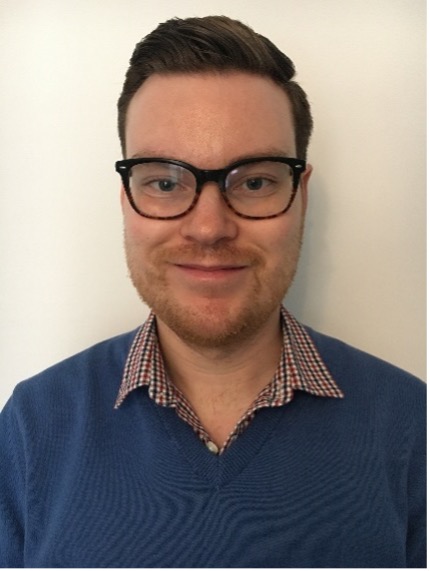 Rising Star – Stuart Hannah
SPECIALISM
Antimicrobial resistance (AMR) is a major global health problem, accounts for ~700,000 deaths p/a, and expected to account for 10 M deaths annually by 2050. This is more than cancer and diabetes combined, unless radical interventions (e.g. mandatory rapid testing) take place.  AMR risks returning medicine to a pre-antibiotic age, where routine surgeries (e.g. hip/knee replacement) are at risk due to the threat of contracting a drug-resistant infection. Current antibiotic susceptibility testing (AST) (the process by which an appropriate antimicrobial is selected to treat a particular infection, is expensive and time consuming), requiring >2 days. The delay can lead to inappropriate prescriptions (driving resistance), or a delay in prescription of the correct antibiotic, putting patient health at risk (e.g. sepsis) –    two infecting bacteria can become as many as 2150 in just 48 h.
Microplate Dx Limited specialises in rapid antibiotic susceptibility testing diagnostics, enabling clinicians, at the point-of-care, to confidently select the best choice of antibiotic to treat a patient's infection in < 30 minutes, significantly quicker than the current gold standard of days, reducing antimicrobial resistance and ultimately, saving lives.
INTRODUCING STUART HANNAH
Stuart has shown significant development in recent years. He has transitioned from the lead researcher within Microplate Dx (where he developed the proof of concept technology required for commercialisation) to the commercial lead and now CEO. As CEO he has started developing a real flair for business. Stuart has been recognised in his development by being awarded a highly sought-after Royal Society of Edinburgh Enterprise Fellowship in May 2021, and has since been awarded the runner-up prize in the Converge Challenge. Stuart is demonstrating the necessary commercial attributes to take Microplate Dx through a sustained period of continued growth which shows real promise to be a commercial success. Stuart is determined to improve the lives of patients suffering from drug-resistant infections, and has the ambitions and credibility to make that a reality.
AWARD WINNING SUCCESS
In 2017, Microplate Dx won a Longitude Prize Discovery award recognising our strong technology concept to tackle antimicrobial resistance, which enabled the development of original proof of concept. In October 2019, the team received widespread media attention for their work, with interviews across national and international media led by Stuart Hannah.
In September 2020, Microplate Dx was awarded £80,000 from Scottish Enterprise as part of the highly coveted High Growth Spinout Programme (HGSP), followed by a second tranche of HGSP funding in March 2021 (£200,000), enabling them to further develop the initial product for urinary tract infections.
In May 2021, after a successful pitch presentation, the team won £15,000 from Scottish EDGE, which was followed up in September 2021 with a £30,000 runner-up prize from the Converge Challenge. The team were commended for having a 'highly intellectual founding team and a really exciting technology'.
ORGANISATION AND TEAM
Stuart Hannah is CEO and co-founder of Microplate Dx. He is driven by a desire to improve public health through rapid and accurate antibiotic prescribing; thereby reducing antimicrobial resistance and providing enhanced antimicrobial stewardship of existing stocks. Stuart is currently a Royal Society of Edinburgh Enterprise Fellow where he receives access to world-class mentors and commercial opportunities, empowering him to become an agile and experienced CEO Dr Poonam Malik – Co-founder is Chair and Strategic Advisor.  With her outstanding credentials and industrial network, Poonam brings vast commercial experience to complement a strong technical team.
Prof Damion Corrigan – Co-Founder Chief Technology Officer and inventor and Prof Paul Hoskisson Co-founder and Chief Scientific Officer and inventor. Damion and Paul have significant technical expertise which enabled development of the award-winning Microplate Dx technology. Stuart oversees the team, whilst reporting to the board of directors and stakeholders