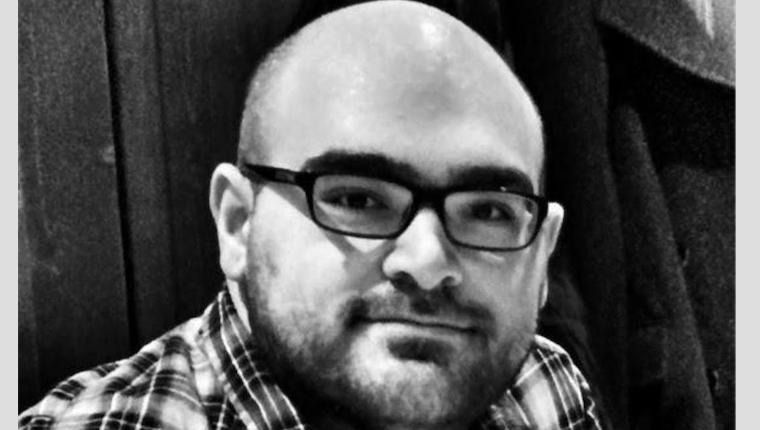 Rising Star – Mazdak Salavati
SPECIALISM
Bioinformatics and Genomics tools and technologies Livestock health, management and Agri-Tech informatics Distributed computing and Biostatistics Data driven policies and genomic-selection-based breeding programmes are at the forefront of the global challenge which is providing sustainable sources of food for the planet. The incorporation of latest genome sequencing technologies alongside BigData analytical skills are the cornerstone of addressing this task. These currently evolving disciplines are applied to large scale Agri-tech and biomedical datasets collected in production systems, in order to future proof the industry's profile both within UK and abroad. Bioinformatics tools and analytical pipelines provide an indispensable medium in research and development environments addressing these applications. The planning, policy change and resource allocation in both Agri-tech and Biomedical science industry affiliated with this industry, will indubitably be influenced by ethical deployment of these transformative technologies.
TESTIMONIAL
Mazdak was introduced to Wyoming early in 2019 and we looked for opportunities to collaborate. The Flexible Talent Mobility scheme seemed like an ideal starting point and once successfully awarded, Mazdak joined our team, four days a week, for three months. At the half-way point through the placement we can already see the benefit of bringing Mazdak in. Mazdak settled very fast and immediately turned his talents to live projects. The progress was so fast, in fact, that direct client access took place in the first month. Mazdak conducts himself positively and with good humour in all regards and takes on all tasks, the novel and interesting ones plus the less interesting (but essential) ones with equal pace and effort. He frequently looks for ways to add extra polish to tasks, perhaps by suggesting further research, thinking through alternative methods, and the like – which are valuable contributions in a commercial setting. His work has improved the reputation of Wyoming with a key client and we are very grateful for his contribution. If it had been an option to extend the scheme to three years, rather than three months, we would happily have signed up.
SUCCESS
Nominee's position at the Roslin Institute as a core scientist is mainly focused on the analysis of genomic datasets in a variety of projects contributing to the improvement of genomic breeding programmes of animals. Resulting from his direct role, he has contributed to the following research success, impact stories: 1. Genotype Plus Environment Consortium (EU-FP7 2015-2018) A core bioinformatician, the nominee works with a group of international experts in dairy cattle health in pursuit of novel biomarkers/traits in the Holstein-Friesian population worldwide. Several publications and press conferences engaging with dairy farmers across EU and the future roadmap can be found at here.. 2. Functional Annotation of Animal Genome s (BBSRC 2018-2019) As part of the FAANG, Mazdak steered research into small ruminants functional genomics. A novel method of analysis of gene expression profiles was developed and published in 2019. His work enabled the genomics community to further extend the analytical capacities of the sheep gene expression atlas (Published 2017) using a methodology which could also be applied to other species. The press release for this work can be found, here. 3. Centre for Tropical Livestock Genetic and Health (BMGF 2018-2019) His involvement in multiple CTLGH projects working on African cattle, goat and sheep population has helped to form an expert network of scientists over the years. As part of knowledge transfer and future liaison in the field he was part of the organising committee for the Africa week events during 2019. Detailed review of the events can be found, here.  4. Flexible Talent Mobility Award (BBSRC 2019-2020) The nominee was also the successful recipient of the FTMA awards in 2019 titled "Creation of digital analytical platforms to maximise the impact of 'BigData' from livestock". As the result of this application he has been undertaking an industry placement at Wyoming Interactive, a leading digital consultancy specialising in software development and data visualisation, in Life Sciences & Animal Health. This partnership focussed on knowledge transfer between the Roslin Institute and Wyoming Interactive has created a fertile environment f or the development of potential tools and applications.
ORGANISATION AND TEAM
The Roslin Institute is an animal sciences research institute at Easter Bush, Midlothian, Scotland, part of the University of Edinburgh, and is funded by the Biotechnology and Biological Sciences Research Council.
Mazdak's hard work and determination has well and truly paid off, congratulations Mazdak!