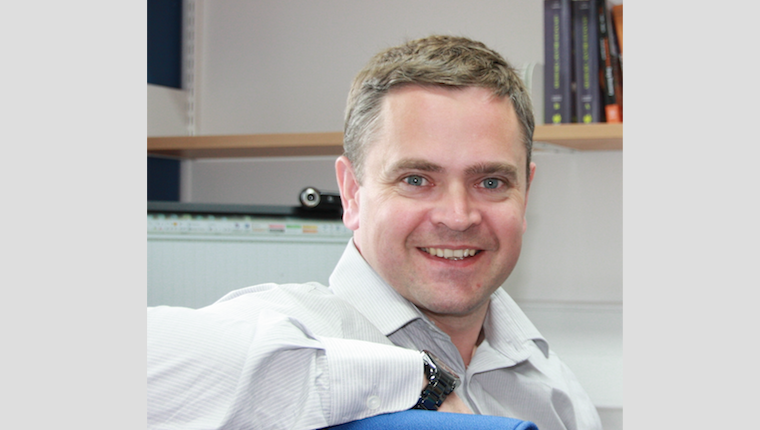 Rising Star – Andrew Woodland
SPECIALISM
Developing first in class topical and oral therapies for eczema and severe genetic skin diseases. Currently seeking to form a new drug discovery company developing a portfolio of 3 promising projects. Our aim is to become a unicorn company based in Scotland by serial license of assets at the end of phase 2 clinical trials for $350m-$1b per asset. Portfolio contains 2 eczema drug projects (topical and oral) and one severe genetic skin diseases programme (topical). A new mode of action eczema drug will provide the benefits of a steroid without the side effects. The topical drug will be of benefit to around 100m patients with mild to moderate disease; the oral drug around 30m with severe disease. Comparator drugs are valued at $350m after phase 2 clinical trials. His genetic disease programme has identified a drug that can cause the body to ignore premature stop mutations that cause 10-50% of cases of genetic skin diseases. This game changing drug will be the first small molecule gene therapy and will greatly improve the lives of patient with horrific skin diseases like recessive dystrophic epidermolysis bullosa. Comparator drugs are valued at $750m after phase 2 clinical trials. He has developed considerable know how in the discovery of topical drugs including developing a platform approach (soft drugs) that greatly reduces side effect risks for patients.
TESTIMONIAL
Starting his academic career just 6 years ago Dr Woodland built an unusual academic research group. Rather than focus on basic research, his team focuses on discovering commercially viable drug discovery projects, with the sole aim of forming a new company based in Scotland. His progress towards this goal has been recognised with significant commercial and government funding and with several awards, notably including winning the top prize in this year's Converge Challenge competition and licence deals with Ubiquigent and Pfizer, amongst others His team have developed 3 promising drug discovery programmes, which are attracting company and investor interest. He now aims to start the next stage of his career as a Chief Scientific Officer in a new spin out company forming Q1 2020. A driven, highly intelligent and charismatic individual, Dr Woodland impresses all who meet him. He is one of Scotland top rising stars in life science.
SUCCESS
Winner of Converge Challenge competition: Sep 2019 Scottish Enterprise High Growth Spinout Programme (Phase 1+2) raising £550k non-dilutive funding: 2017-2019 Winner of University of Dundee Venture competition: Jan 2018 Winner BioDundee Pitching competition: Mar 2018 Winner BioCity DEVELOP programme: Oct 2017 Commercial funding from Pfizer for "Identification of Novel Read-through agents for the treatment of Cystic Fibrosis", £1,6m. 2016-2017.
ORGANISATION AND TEAM
In4Derm helps patients suffering from skin diseases, by discovering life improving drugs. They re-engineer oral drugs to make novel topical drugs. This skips the costly and risky early steps of the drug discovery process. The scalable technology platform has delivered three lead assets, with significant interest from pharmaceutical companies. Dr Woodland brings 17 years drug discovery expertise as the CSO. Dr Diane Harbison brings over 20 years commercial experience in the pharmaceutical sector and as CEO designate will ensure the company meets its investors objectives. Dr Alan Wise has agreed to be a non-executive director and will bring his expertise in commercializing drug discovery projects as former CEO of IOMet, which he led to a $400m exit a few years ago. Dr Mark Bell (Chemistry) and Dr Rangeetha Jayaprakash (biology) complete the technical team. A team of expert consultants will provide flexible access to skills as required.
Andrew is known for breaking the mould when it comes to academic research with his quest to develop commercially viable drugs. His enthusiasm within the industry is massively appreciated by his Life Sciences counterparts and he is definitely one of Scotland's top rising stars in Life Science. Well done Andrew on this achievement!