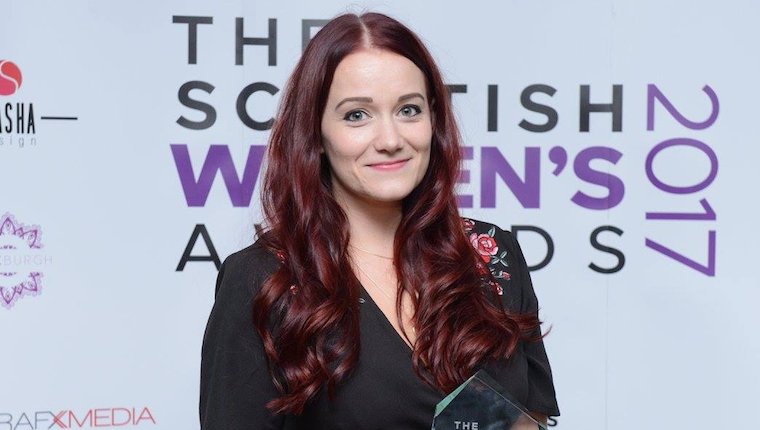 Rising Star – Holly Butler
Specialism
For GPs, detecting brain cancer is like finding a needle in a haystack. Numerous patients have vague generic symptoms, such as headache. The vast majority are harmless, but with no blood test to rule out brain cancer, GPs must use clinical judgement to assess whether to refer the patient for a brain scan. Early detection and tailored treatment could both save costs and improve survival. The ClinSpec Dx Triage ID system is a blood test that can detect the presence of brain cancer in minutes, simply by shining light on blood. Alongside machine learning algorithms, this platform technology has the potential to transform the diagnostic pathway for this devastating disease.
Testimonial
Holly's role in the business started as a postdoctoral role, spearheading the laboratory studies that were essential to the development of the technology. As part of the company, she began to change her mindset from the lab environment and more towards the commercial aspects of the company, learning more about this new world of business. Going forward, this is Holly's primary focus, bringing the brain tumour product to market and hopefully improving survival and quality of life for patients.
Successes
It was a great moment when ClinSpec Dx won the Innovation Award at the Scottish Life Sciences Dinner in late February, which really showed us some of the progress we as a company have made in the last few years. This award commended how the technology was installed at an Edinburgh hospital, beginning to test its diagnostic performance in a real world environment.
Organisation and Team
ClinSpec Diagnostics Ltd (now Dxcover Limited) has four directors; the CEO, Dr Mark Hegarty, inventor and chief scientific officer, Dr Matt Baker, R&D Director, Dr Holly Butler and chief data officer, Dr David Palmer. Mark and Holly are both full time members of the company, with Matt and Dave acting on a part-time or consultancy basis. With his commerical background, Mark brings experience to a technically driven team. As experienced spectroscopists, Matt and I have technical expertise which has allowed development of revolutionary technology. David is an expert in machine learning and data analysis, a key component of our technology that provides the diagnosis. It is my role to take the brain tumour product to market, including managing hardware and software developments, and clinical and regulatory processes, whilst also developing new products alongside.
With innovation at the heart of our industry, it is people like Holly that thrive and achieve outstanding results. The recent Innovation Award and the Scottish Life Sciences Dinner is more than deserved, well done to Holly and to all involved!