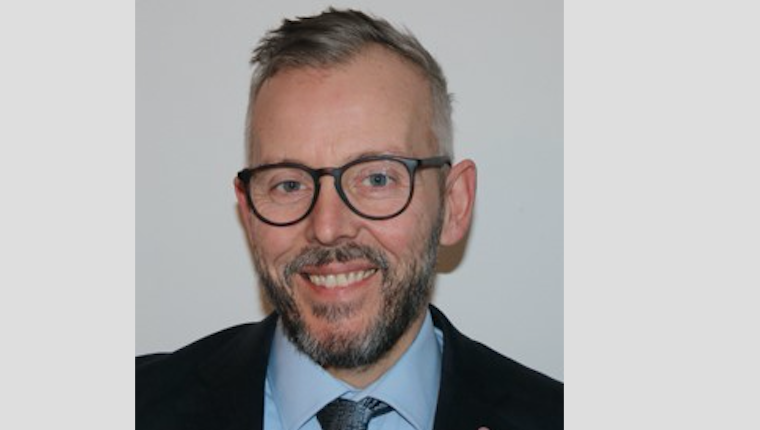 Rising Star – Derek Gilchrist
Specialism
Causeway Therapeutics' is a drug discovery company focused on developing novel therapies for musculoskeletal diseases for the treatment of human and animal patients. Our leading clinical program aims to treat tendinopathy, a condition that affects 1 in 10 people during their lifetime, yet currently, the best treatment remains physiotherapy which only benefits 50% of cases. Causeway discovered the molecular mechanism that causes injured tendons to develop tendinopathy. This insight led to the development of TenoMiR a novel microRNA therapy that targets disease pathways restoring tendon structure and function. Causeway expects to start TenoMiR's first-in-patient clinical trial by the end of 2019.
Testimonial
Derek has taken the risky step of leaving the security of academia behind to launch Causeway and has done so with impressive ability. Raising funding from private and government funded sources is no easy task and all the more credit for someone making their first step into running a business.
Success
Derek joined the company in the role of CEO upon Causeway's spin-out from the University of Glasgow having secured initial investment of £1M. Over the next 18 months Causeway has secured a further £1M investment and in the same period been awarded two Innovate UK awards totalling £2.7M, accelerating TenoMiR's clinical development. We are on track to start TenoMiR's first-in-patient clinical trial by the end of 2019. In parallel and in partnership with a large animal health pharmaceutical company developing TenoMiR for use in horses. A trial to test the safety and efficacy in horses suffering from tendon injury is currently underway in the US. Derek also leads the development of promising therapies aimed at a range of other musculoskeletal conditions including osteoarthritis.
Organisation and Team
Derek has an excellent team supporting him: Mr Neal Millar (Founder & Chief Medical Officer) is an orthopaedic surgeon specialising in shoulder surgery and a leading expert in human tendinopathy. Dr Declan Doogan (Chairman), has over 30 years of pharmaceutical industry experience spanning numerous roles including Chairman of Spinifex Pharmaceuticals, Chief Medical Officer at Amarin Corporation and Senior Vice President and Head of World Development at Pfizer where many multibillion- dollar programs were delivered (e.g., Viagra, Lipitor and Zoloft). Declan is Chairman of Causeway Therapeutics, Biohaven Pharmaceuticals, CEO of Portage Biotech and NXD of Sosei group. Dr Neil Gibson (NXD and SAB), brings more than 25 years of drug development experience to Causeway. Neil has held various senior positions within the biotechnology and pharmaceutical industry including senior VP, BioAtla; CSO, Regulus Therapeutics; CSO and oncology therapeutic head, Pfizer Oncology; and CSO, OSI Pharmaceuticals. While at Regulus, Neil was responsible for leading all R&D efforts resulting in 3 distinct miRNA targeting therapeutics being advanced into clinical development and the establishment of human proof of concept with the lead molecule RG-101. Neil has also been involved in the IPO of Regulus Therapeutics, which raised an initial $80.9 million and subsequent follow-on financings of $105 million. Prof Iain B McInnes PhD FRCP FRSE FAMedSci Prof. McInnes is the Director of the Institute of Infection, Immunity and Inflammation in the University of Glasgow. He is a clinician-scientist and brings a long and successful track record in the conduct of clinical trials in rheumatology. He was elected a fellow of the Royal Society of Edinburgh in 2008, and a Fellow of the Academy of Medical Sciences in 2012. Additionally, Iain sits on the advisory boards of Pfizer; BMS; AstraZeneca; Janssen; Novartis and NovoNordisk.
Derek's choice to leave behind the world of academia to launch Causeway Therapeutics is admirable and should be recognised. His bravery will make a tremendous contribution to those suffering from musculoskeletal diseases. Well done Derek!