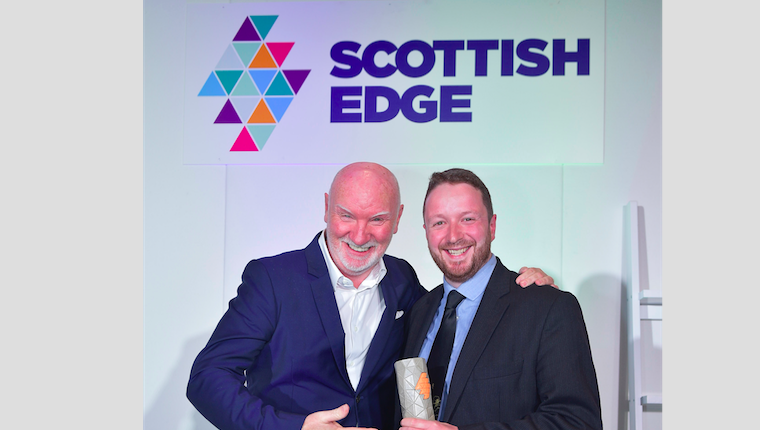 Rising Star – Peter Orrell
Specialism
Dr Peter Orrell and the MycoNourish team have created a new, ground-breaking way of customising strains of beneficial fungi to improve plant health and crop production. Their innovative approach enables the fungi to be tailored to suit specific crops and solve specific problems, creating customised high-performance (CHP) strains that are designed to match specific crops. This presents an exciting opportunity for crop production, because whilst mycorrhizal fungi have great potential in improving crop yield, their current broad non-specific use leads to unpredictable and sometimes negative effects on crop production. In commercial agriculture, it is vital for growers to maximise yields, because a significant portion of produce does not meet the highest quality standards, resulting in substantial losses in revenue. In an industry that faces challenges such as rising costs, increasing regulations, water use restrictions and unpredictable weather conditions, the use of agents that can optimise yield from crops is critical. MycoNourish are at the cutting edge of the emerging agritech sector that customises microbes to maximise their performance. Peter Orrell's team are producing novel, high-performing strains of mycorrhizal fungi that are tailored to specific crops, eliminating the problem of unpredictable and negative outcomes. Their combination of innovations enables MycoNourish to fulfil the market need by providing a product that has reliable and consistent performance in each crop, allowing these beneficial fungi to be refined to suit a wide range of crops in large scale agriculture. The solutions that they provide allows growers to increase produce quality, improve revenues and prevent food wastage.
Testimonial
Winning Scottish EDGE Higgs is an excellent reflection of the true innovation of the business Peter has created and developed. He is disrupting the existing market by breaking the mould of the 'one size fits all' products that are currently available, by providing customised solutions that deliver targeted improvements in specific traits of plant growth, adding significant value for growers. Peter has developed this business from the initial concept through R&D, whilst simultaneously developing a business model for commercialisation, engaging with customers, securing funding, and building a team. In a short space of time, Peter has already demonstrated high levels of success in his transition to leading a business and winning funding.
Success
Last month, MycoNourish won the top prize at Scottish EDGE, the Higgs award. Led by Peter Orrell, they won the highest prize fund out of 289 original applications and 37 live pitches. This achievement followed success in Converge Challenge, with MycoNourish coming second in the last round and winning the pitching competition last year. Peter is a former RSE Enterprise Fellow, has a PhD in Biology, and before he founded MycoNourish he worked as a researcher at James Hutton Limited – the commercial subsidiary of the James Hutton Institute, who are world leaders in crop science.
Organisation and Team
The MycoNourish team have a strong foundation in world class scientific research, and are led by Peter. Dr Ashley Gorman, MycoNourish's first scientist, leads the technical research and development, and also contributes to strategy development, as well as engaging with stakeholders at events and trade shows. They are supported at the board level by non-executive directors who have substantial experience and contacts in the agricultural industry, as well as significant experience in commercialising agricultural innovations. MycoNourish is further supported by The James Hutton Institute, at which they are currently based, and joined Scottish Enterprise's High Growth Ventures programme earlier this year. The team is set to grow this summer, with additional commercial and scientific staff to be brought on board.
Peter has created the success of MycoNourish through innovation and dedication, developing the business from its embryonic stages through to award winning results. The agritech subsector is crucial to the growth of life sciences in Scotland and leaders like Peter Orrell have the potential to massively contribute to the success of the whole sector.