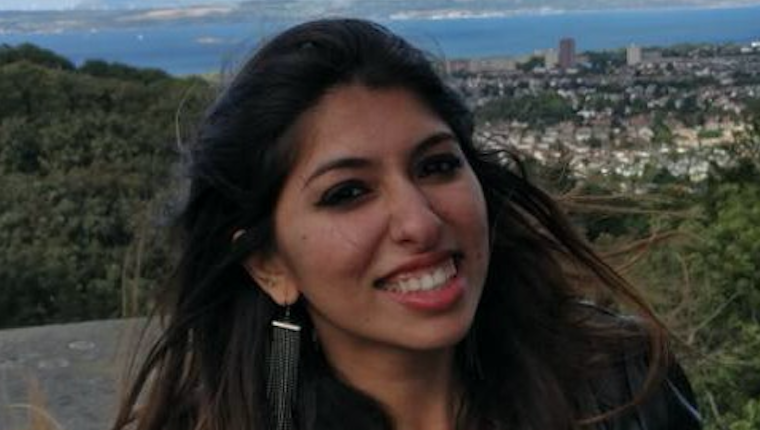 Rising Star – Ishani Malhotra
Specialism
Carcinotech Ltd manufactures micro-size cancer models using stem cells, that mimic the cancer environment and can be used for drug testing, drug discovery, as a pre-clinical trial tool and a personalised medicine testing tool. The cancer model can test more than 96 drugs at one time and can be made for any cancer type from human and animal cell lines. The target market for this product are pharmaceutical companies, cancer institutes and academics. Currently, 70% of the cancer drugs fail to reach the market and animal models are used regularly for testing drugs. These animal models are not a good representation of the human system and the 2D and 3D cancer models are either complicated or time consuming to work with. Carcinotech's product will not only help get more cancer drugs into the market, but will provide a good insight into cancer relapses and mechanisms as well as reduce animal testing in laboratories for cancer drugs. The product employs microfluidic technology making it innovative, time saving and cost effective. This technology was invented by the Founder and Director, Ishani Malhotra.
Testimonial
Ishani is an intelligent, diligent, hard-working and ambitious individual who has progressed a great deal over these past 12 months. She already shows strong signs of being a good leader, innovator and director so early in her career. Ishani already has one patent in her name and is applying for another and is determined to get her product into the marketplace through her new start-up company Carcinotech. Ishani is very keen to get even more cancer products into the market and being clearly highly innovative, she will undoubtedly come up with better cancer models. Her ultimate goal to help save lives will certainly bring Ishani and Carcinotech a great deal of success in the future.
Success
Carcinotech's founder, Ishani has finished her masters and started the company with the help of University of Edinburgh. She has since then received £3,000 funding as part of the start-up summer accelerator program run by Launch.ed and funded by Santander. It was a competition and she was among the cohort who got selected to attend business workshops and gain business advice. These workshops were not only helpful to gain business knowledge, but also gave an opportunity to network with people who are important to a business start-up. She is also the semi-finalist for Converge Kickstart Challenge 2019 and has also won the fresh ideas competition run by SIE for the month of November 2018. She has also been in touch with Interface and sent out proposals for academic collaborations and is looking to set up collaborations with pharmaceutical companies like GSK and Boehringer Ingelheim. She also received £2500 funding for an IP audit and is going to file a patent for her product in the next two months. She has also been selected for the Gateway to Investment program run by business gateway in March 2019 where she will get to pitch to investors at the end of the program. She is looking to apply for SMART:Feasibility funding and the Royal Society Fellowship in the coming months.
Organisation and Team
The company Carcinotech Ltd is a start-up life science company so currently has Ishani Malhotra as the founder and director, Liza Sutherland from Edinburgh Innovations and Dawn Shand from Scottish Institute for Enterprise as business advisors, John Hughes from Business Gateway as growth pipeline advisor, Richard Gibbs from Marks and Clerk as patent attorney, Julie Nixon and Austin Flynn from Morton Fraser as corporate lawyers. She is looking to grow and expand her team once she receives investment and funding.
Ishani is an inspiration to young entrepreneurs in the life sciences industry and highlights the funding opportunities available for business growth in Scotland. Find out more about Scotland as an investment environment for your organisation here.