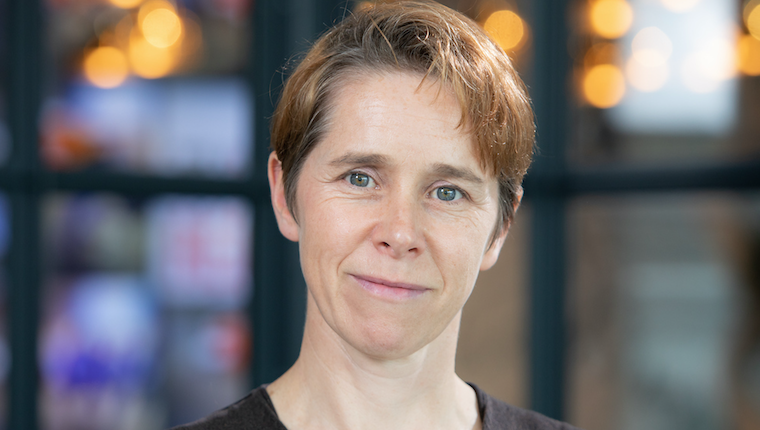 Rising Star – Debbie Wake
Specialism
Diabetes is a massively growing global health problem affecting 10% of the population and rising. There is a great need for more efficient and cost-effective diabetes management, and technology will be a key to optimise care delivery and prevention. The potential for cost saving, scalable online digital products in the global market place is huge. £2.5 trillion is spent globally on diabetes each year. The diabetes digital market is $15-20 billion, doubling every 2 years.
Dr Debbie Wake is a clinician and academic who has led national and international diabetes projects particularly focusing on digital health, informatics and increasingly the use of data and Ai. MyDiabetesMyWay (MDMW) was launched 10 years ago by the University of Dundee, and is the only self-management platform to have been scaled across an entire country (in Scotland). MDMW is a unique solution that transforms healthcare IT data and patient home recorded data into meaningful knowledge, and MWDH are now deploying latest Ai/ machine learning predictive analytics functionality to create a world leading comprehensive diabetes management system for clinicians and patients (supported by a £1m innovation UK Digital Health Catalyst Grant).  This supports preventive care, accurate treatment decision making and early intervention to avoid costly complications and serious health events.
MyWay Digital Health (University of Dundee spin out company, co-founded in 2017 by Dr Debbie Wake and Scott Cunningham) are already generating significant commercial revenue through sales of the MyDiabetesMyWay and MyDiabetesClinical platforms and are continuing to evolve their product through cutting edge data-driven informatics. This work has been recognised through significant industry, academic awards and funding (see later).
Testimonial
DR DEBBIE WAKE is a national Women in Innovation award winner (1 of 9 in the UK), NIA fellow, and DUK clinical champion. She is as an NHS Diabetes Consultant and national recognised academic (Clinical Reader, Medical Informatics, University of Edinburgh) with expertise in data-driven care. In 2017, she co-founder MyWay Digital Health; secured around £3m in grants/ contracts in 24 months, and is on a high growth trajectory with an international pipeline. As national clinical lead for MyDiabetesMyWay in Scotland, she oversaw growth to >50,000 registrants, winning national and international awards. She has led international diabetes projects in China, and Kuwait, impacting lives of thousands of people with diabetes. Debbie is passionate about education, was a Scotsman newspaper health columnist (2008-11), a resident on-screen doctor for STV (The Hour) (2009-11), and produced the first UK medical podcast (Dr Pods Podcast). Qualifications- MBChB, BSc, PhD, Clin Ed Dip
Successes
My Way Digital Health (MWDH) has secured £3m funding in past 24 months (since spin out) through Innovation and Commercial funding. MWDH is being scaled in England, and is on the Unlocking Ambition high growth Scottish Enterprise programme. MWDH is now developing a pipeline in the Middle East and USA.
MDMW Product Awards include: Diabetes UK Self-management award (2016), QIC Diabetes self-care award (2015), and European E-health adopters award (2017).
MWDH Business Awards include; Scottish EDGE, Bio Dundee, The Courier Business Award for Enterprise in Education, UoD Venture staff award. MWDH is one of the inaugural Scotland First Minister Unlocking Ambition cohort, selected in 2018 for high growth potential.
Dr Debbie Wake Personal Awards: DW was recently awarded a national Women in Innovation Award presented at No 10 Downing with the Prime Minister and resulting in a plaque erected at her old school. DW was selected as a London Digital Health Accelerator and NHS Innovation Accelerator fellow (one of 11 in the UK), a Diabetes UK Clinical champion (2016) and was a finalist in AccelerateHER (2018), Women Ahead (2018) and Converge Challenge (2016/17).
Funding
MWDH has secured around £3 million in Innovation/ commercial funding since University of Dundee spin out (January 2017), as detailed below:
Innovate UK/ NHS England Implementation Funding
SBRI Somerset phase1/2
SBRI IBD phase1/2
DHTC Ai project
Manchester NHS Test Bed
Others:
Venture Winner
Scottish Edge
NIA bursary
Unlocking Ambition Bursaries
Scottish Enterprise Funding
NHS Commercial Contracts Secured: NW London, NE London, NHS Somerset, NHS Halton and Warrington, NHS Lanarkshire and South Cumbria
Pipelined activity includes:
UK- NHS, private healthcare/ insurance contracts-
Middle East- Ministries of Health, Private healthcare organisations, distributors
USA- Private healthcare organisations, distributors, Insurers
MWDH have turned over £1m in their 2nd year trading with no external investment funding to date, and predict sales of £20-30m by year 5. MWDH are currently embarking on a £5m investment fund raise to support regulatory work, internationalisation and to develop their direct to consumer product
Organisation and Team
MyWay Digital Health is a University of Dundee spin out company with a unique team of 16 (12 FTE) bringing decades of experience in diabetes clinical care, healthcare data integration, user interface design and data analysis. The team is led by Dr Debbie Wake CEO/ Clinical Diabetologist/ Women in Innovation National Award Winner, and Dr Scott Cunningham ,CTO with 20 years experience developing national NHS health IT systems. MWDH has significant experience across industry, healthcare, technical and business development. Clinical Advisors include NHS England Consultants Dr Ana Pokrajac and Dr Alex Bickerton, board members include Prof Steve Howell of Innova Partners/ Relaymed, Angus McCann (ex-IBM global digital health). David Garrell (sales director) bring significant experience from Pharma (recently Sanofi), and our 5 man software development team led by Doogie Brodie have broad cross-sector commercial and health application design and deployment experience and are based at Codebase, Edinburgh.