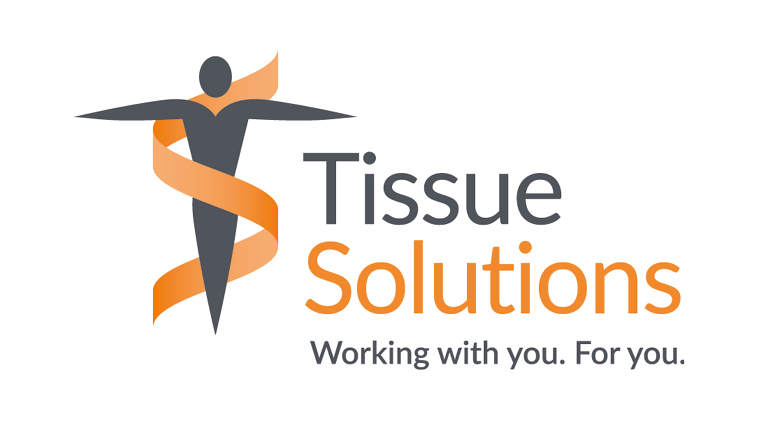 Tissue Solutions are Speeding up Research by Providing Access to Human Biomaterials
Scottish Roots
Tissue Solutions is a leading provider of human bio-specimens for researchers worldwide.  Incorporated in 2007, the company quickly established a reputation by specialising in sourcing 'tough' samples.  Initially finding clients through word of mouth, the company established relationships within Scotland's world-renowned Life Sciences sector, who have a proven track record in drug discovery.
Building on their Scottish success, gaining clients across Europe, USA, Australia and Asia and now including over 80% of pharmaceutical and life science companies in the Fortune 1000.
Accelerating Research
Tissue Solutions aim is to help researchers produce results that are ahead of the curve, and develop products with an increased likelihood of clinical success.
"I  set this company up after spotting a niche in the market after experiencing first-hand the difficulty of finding a reliable source of human biomaterials" says Morag McFarlane Ph.D., CEO of Tissue Solutions.
"Let's say you are working on breast cancer and want to know if a particular gene is over-expressed.  You might want tissue from patients with breast cancer, classified by tumour type and subtype, and as cancerous or benign.  Or you might want a matched blood sample from a close relative, to see if that gene is shared or to look at how that gene variant changes the way the immune cells behave."
Human biomaterials are used as the best model for a wide range of applications including discovering new therapies and predicting how drugs will behave in patients. The goal is to help scientists make relevant observations as the majority of therapies that work in animals don't work in humans.
Identifying the challenges
One of the biggest logistical challenges the company faces is shipping fresh tissue samples. Good transport links with fast connections to airports hubs are crucial.  Having an office based in Scotland works well for the company, and supports international growth.
"It's very similar to transplant coordination" says Morag.  "In fact, a lot of our tissues are samples from organ donors unsuitable for transplant purposes.  Being based in Scotland means that our logistics team can 'follow the sun', where samples can be picked up worldwide and be delivered for the start of the scientist's working day."
Tissue Solutions were delighted to receive the prestigious Queen's Award for Enterprise acknowledging the global reach and the worldwide demand for the companies' services, in helping advance important medical research
Innovating for the future
"Sitting at the interface between Biobanks and scientists working on cutting edge projects is a privileged position to be in.  We get a unique insight to their research and have spent a lot of time listening to our clients and learning from them, so that we can share information to collecting sites."
"We understand that the best research comes from the best samples. Our senior management are all PhD scientists with first-hand experience of working with tissue samples and can provide professional expertise and support in this area. We are committed to providing the very highest quality samples for our clients to help advancements in biomedical research."
CONTACT DETAILS
Email: enquiries@tissue-solutions.com
Tel: +44 (0)141 299 0055