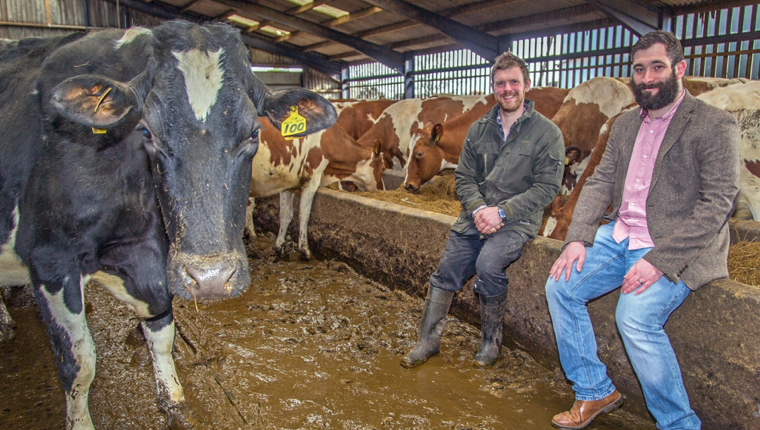 Scottish breakthrough promises biodegradable milk bottles
A CHANCE connection between Ayrshire farmer Bryce Cunningham and a Lanarkshire biotech company has sparked a quest to create the world's first compostable single use milk bottle, using a natural biopolymer made from langoustine shells.
CuanTec, which is based at the Life Sciences hub, MediCity, near Motherwell, has already devised a revolutionary way to produce plastic food wrap from crustacean shells on an industrial scale, and scientists at the firm believe the process could now be used to make an environmentally friendly plastic milk bottle.
The firm's chief scientific officer, Dr Ryan Taylor, said: "It is a very exciting time for the business, with collaborations arising in often non-conventional ways. Our work with Mossgiel Farm came about after I spoke about what we do in a health food shop.
"A few weeks later the shop assistant spotted a post on social media from Bryce Cunningham owner of the farm. He'd been looking for two years to find an environmentally friendly, non-petroleum derived, single use milk bottle with no luck. The shop assistant suggested he contact us and we are now working with him to make a compostable milk container."
CuanTec is a 'spin-out' commercial enterprise from Strathclyde University, producing chitin, a natural biopolymer, from langoustine shells using biological fermentation rather than traditional chemical means. Already the company has used the langoustine derived product – which the firm says can also be extracted from mushrooms, other crustaceans and insects – to produce an anti-microbial, compostable food wrap that reduces spoilage and prolongs the shelf-life of fresh food.
To read the full article, click here.