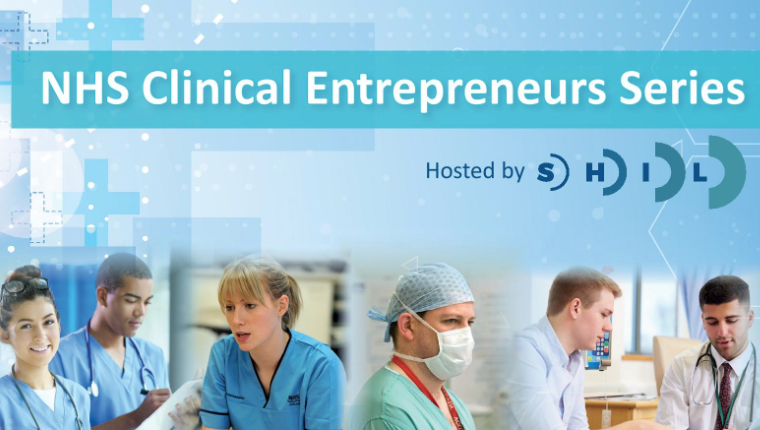 NHS Clinical Entrepreneurs Series
The NHS Clinical Entrepreneurs Series will harness entrepreneurial talent across NHS Scotland to equip health professionals with the skills, knowledge and support to translate innovative ideas into commercial success.
"Our NHS must be celebrated, cherished and encouraged to move forward. It is through innovation and forward thinking we have come this far, and during the 70 year celebrations of our NHS it is apt that we extend the opportunities for talented, inventive health professionals to develop their ideas and innovations into viable products and services to improve patient care.
"Since 2002 SHIL have been working in partnership with NHS Scotland to build supported clinical entrepreneurship into our health service. The NHS Clinical Entrepreneurs Series presents an extension of this support and I encourage staff with innovative ideas to get involved – learn new skills, gain insight into the expertise and support available in Scotland and hear first-hand from the experiences of NHS innovators"
Catherine Calderwood, Chief Medical Officer, Scottish Government
Through a series of workshops held around Scotland you will have the opportunity to hear first-hand from entrepreneurs, innovators and health professionals across Scotland and gain insight into their experiences and the support available. Workshops are free to attend and open to all aspiring clinical and allied health professional entrepreneurs, and NHS Scotland innovators.
Find out more about these workshops, here. 
Scotland has a proven track record over centuries of pioneering invention and medical innovation, find out more about this here.