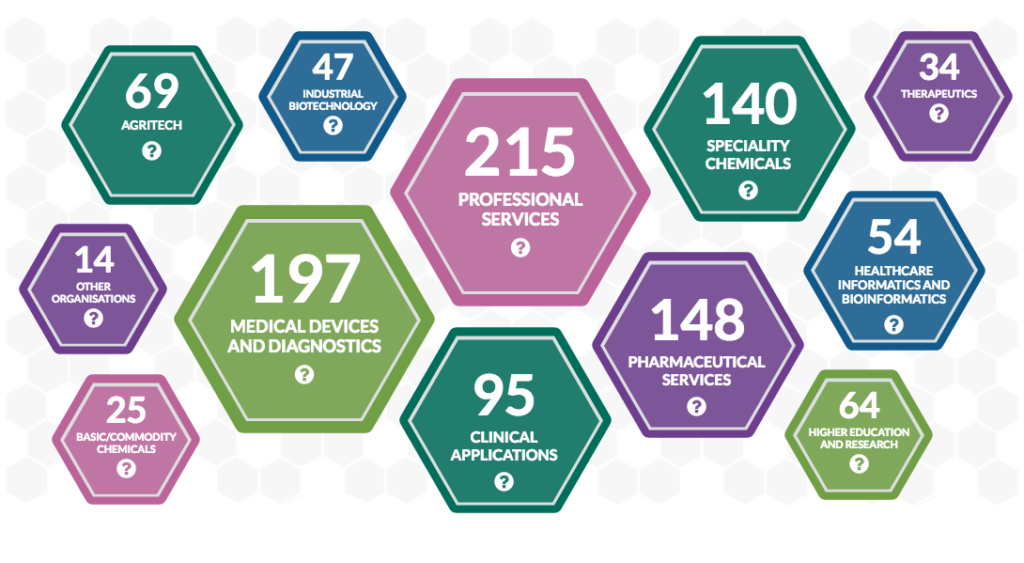 The Life & Chemical Sciences Company Directory
Scotland's wealth of experience, knowledge and capabilities in life and chemical sciences is now at your fingertips with the Life & Chemical Sciences company directory.
This new interactive visual interface offers a gateway to over 1000 companies and organisations (academic organisations, research centres and trade associations) across the breadth of the life and chemical sciences sector in Scotland.
This searchable user friendly tool allows visitors to easily find customers, suppliers, services, partners, or stakeholders in the life and chemical sciences sectors, and also reflects the nature of the sector here in Scotland – fast paced, dynamic, interactive and technology driven.
The directory can be searched through using keywords, such as business area, company name, or specific activity, allowing our customers to easily explore the sector and find the world leading expertise we have in Scotland within these fields.
This directory has been developed on behalf of the life sciences and chemical sciences communities in Scotland as represented by their industry leadership groups Life Sciences Scotland and Chemical Sciences Scotland. Support for the development of this tool was provided by Scottish Enterprise working in partnership with the Knowledge Transfer Network, and in close collaboration with Scottish Development International and Highlands and Islands Enterprise.