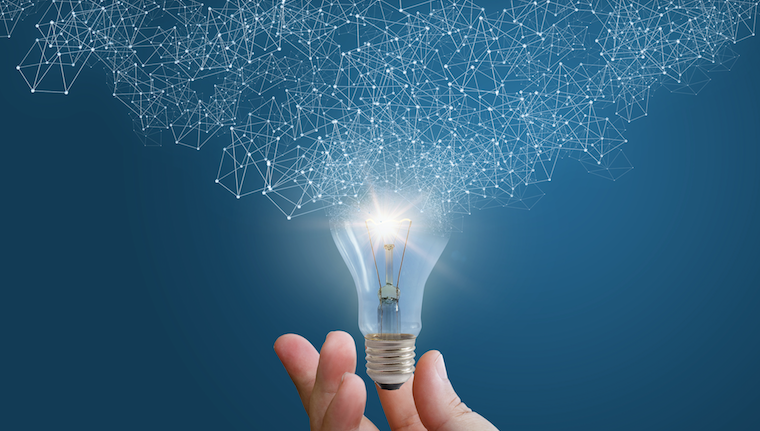 Why should you attend the BioCity Business Accelerator Programme?
Because you'll be in with a chance of receiving £100K…
Up to £50k in convertible loans
Access to their network of experts
Lab and office space for up to 12 months
Continuous support from the Venture Development team
Fear of failure is a feeling many entrepreneurs experience and for some it can even be a barrier to the success of their start-ups. The BioCity Business Accelerator Programme is designed to give budding entrepreneurs the tools they need to confidently pursue their business idea.
The programme has helped launch businesses like CuanTec, a Scottish blue-biotech company that produces raw materials for environmentally friendly food packaging. Their antimicrobial bioplastic prolongs the shelf life of food and is also compostable.
Director of Venture Development and the programme's lead, Colin Roberts, who is based at BioCity's Scottish campus, told us how they help entrepreneurs and why Scotland is an ideal place for life science start-ups.
"About 70% of those who join the BioCity Business Accelerator Programme come from an academic background. They have already developed the science or technology but are not sure about its commercial application.
"For example, we had an academic come to us with a clever technology to help make sample preparation using PCR (Polymerase Chain Reaction) faster and cheaper. They thought that their target market was academic labs in universities because that's the world they came from. The programme helped them understand that university labs don't have a lot of money and tend to purchase most of their equipment from about four or five main suppliers. They also learnt that speed wasn't a big issue for university labs.
 "However, manufacturers of existing machines were interested in being able to sell cheaper and faster machines. The company used this information to change their focus and is now working on understanding how their technology could be integrated with existing manufacturers. This means they don't have to raise the money to build the machines themselves, nor do they have to compete with well-established companies."
As well as academics, the BioCity Business Accelerator Programme also attracts people from a clinical background who have observed a problem with current healthcare practice that they want to solve. Some also join the programme without a life science background because they see the healthcare market as an increasingly attractive one for start-ups.
So, what is the structure of the programme?
The BioCity Business Accelerator Programme is free to attend and is run over 12 weeks. The programme begins with the Pre-Accelerator Workshop, which will explore the commercial viability of your idea with help from BioCity coaches, mentors and members of their investment team. Then the hard work is down to you; applying the tools and techniques learnt during the workshop, you'll spend 4 weeks carrying out customer discovery and shaping your business model, before returning to pitch for one of a limited number of places on the DEVELOP programme.
BioCity are looking for those that are willing to 'run through brick walls' in the pursuit of success. So those accepted onto the DEVELOP programme will have shown the greatest commitment, drive and endless energy during the Pre-Accelerator phase. At the end of the DEVELOP programme you will have the opportunity to pitch to their team of experts, mentors and specialist investors and be in with a chance to receive up to £100K of further support.
Do you feel like you're up to the challenge? Then apply here to our next programme running from August 29th at our BioCity Glasgow campus.
Read more about Scotland's dynamic and innovative workforce here.