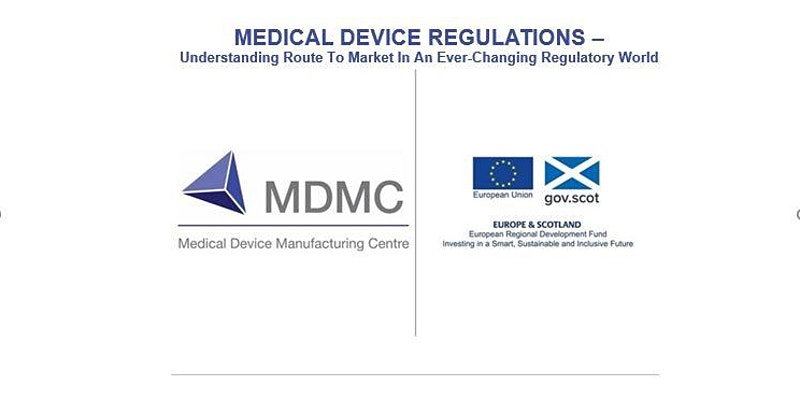 WEBINAR: MEDICAL DEVICE REGULATIONS
Date and Time
20th Jan 2021 | 10:00 - 11:30
MEDICAL DEVICE REGULATIONS:
Understanding Route To Market In An Ever-Changing Regulatory World
The Medical Device Manufacturing Centre (MDMC) will be hosting this webinar featuring practical, up-to-date guidance on pathways to market for medical device SMEs, including post-Brexit opportunities. The webinar is led by regulatory expert Edwin Lindsay, MD of Compliance Solutions (Life Sciences) Ltd, incorporating a case study on the innovative SC+ personal haemodialysis system by Prof Clive Buckberry, Chief Engineer and Chief Medical Officer at Quanta Dialysis Technologies.
You can register for the event here and details for joining the webinar via Zoom will be provided following registration.
MDMC is jointly funded by the 2014-2020 European Regional Development Fund, the Edinburgh and South East Scotland City Deal and Heriot-Watt University