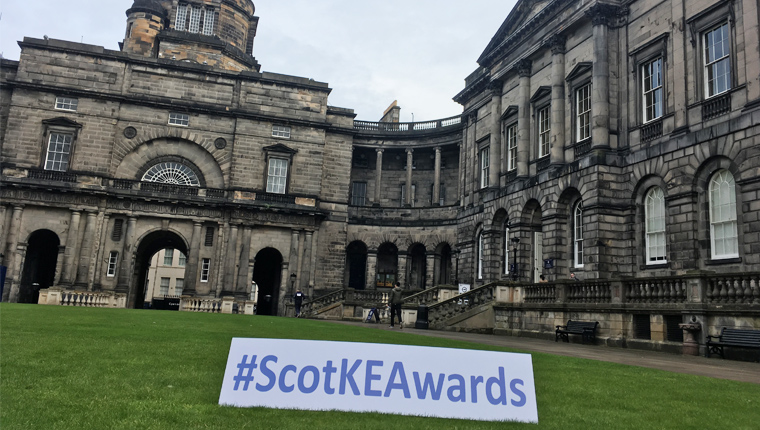 Scottish Knowledge Exchange Awards 2018
Date and Time
22nd Feb 2018 | 11:45 - 18:00
Location
Royal Bank of Scotland Conference Centre, Gogarburn
Edinburgh
The Scottish Knowledge Exchange Awards celebrate and reward the impacts achieved through academic business partnerships.
Through the keynote speakers, innovation sessions, exhibitors and the award ceremony the day's celebration will reflect on the breadth and range of collaborations among organisations from all sectors and of all sizes with leading Scottish academics and research teams.
To learn more about the event and register, click the link below.