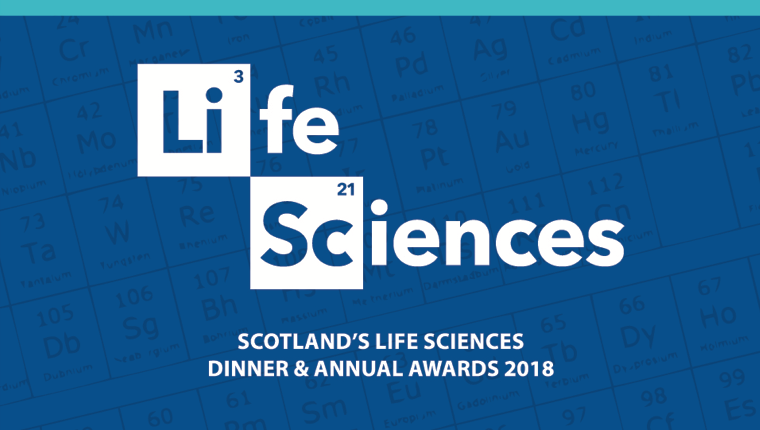 RESCHEDULED – Scotland's Life Sciences Dinner & Annual Awards 2018
Date and Time
16th May 2018 | 18:30 - 00:00
Following the 'Best from the East' the Scotland's Life Sciences Dinner and Annual Awards – one of the most important events in the life sciences calendar has now been rescheduled.
The Awards will see the leading players in Scotland's vibrant life sciences industry come together to celebrate and recognise the individuals and organisations who have contributed most to the sector in the last 12 months.
Seven prestigious awards will be presented including three new categories that will shine a light on the sector's global successes and rising stars. To learn more about the nominees, view the finalist shortlist here.
The evening will also include a pre-dinner drinks reception, a fabulous three course dinner with wine and exciting post-dinner networking activities to help you make new connections and contacts.
Tickets cost £150 plus VAT per person or £1,500 plus VAT for a table of 10 and can be purchased directly from the event website.