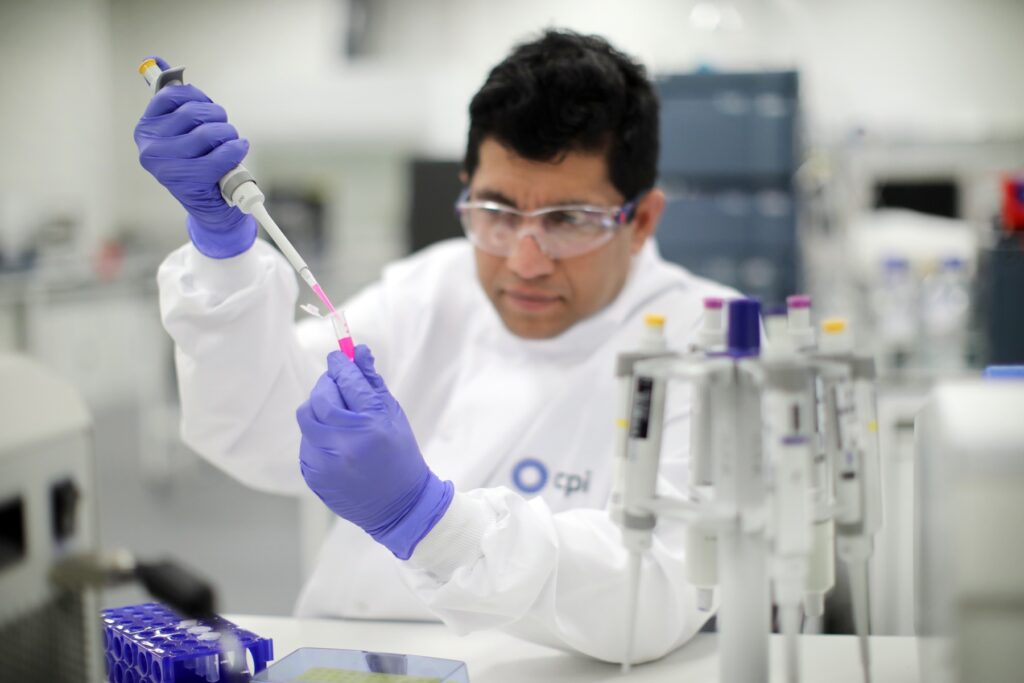 ONE Life Sciences Network, May 2021 – From innovation to commercialisation – working with CPI
Date and Time
27th May 2021 | 11:00 - 12:30
The next virtual meeting of the ONE Life Sciences network will explore the work of CPI, an independent technology innovation centre, that supports companies to translate their ideas and innovations into successfully marketed products or processes.
The session will include presentations, case studies, Q&A, an update on transformational action and investment in the region, and finish with networking.
CPI is a founding member of the UK's High Value Manufacturing Catapult. It brings together academia, businesses, government and investors to translate ideas and research into the marketplace. CPI does this by giving its customers access to the right experts, equipment, networks, funding and more – connecting the dots for effective innovation. CPI works in markets including pharmaceuticals and medtech and its capabilities include biologics, biotechnology, digital and data, and pharmaceuticals processing.
Our speakers will be:
Sophie Walton, Director of Strategic Partnerships, CPI
Lucy Foley, Director of Biologics, CPI
Asif Tulah, Business Development Manager, Biologics, CPI
Paul Blakeman, Strategic Partnerships Manager, CPI
Accelerating innovation and commercialisation in life sciences is vital to transforming healthcare and improving patient outcomes. It is at the heart of the action and investment – including the £40 million BioHub project – to grow Aberdeen's high-value company cluster, create new jobs and training opportunities, and anchor economic value in the region.
The ONE Life Sciences network brings together people from the academic, clinical, commercial and research communities in north east Scotland to focus on collaborative innovation and commercialisation. Its quarterly meetings deliver high-quality insights into sector growth and market related topics.
To register for this event see https://bit.ly/3vRRiY9 .