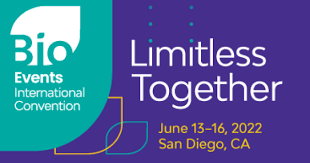 BIO 2022
Date and Time
13th Jun 2022 | 09:00 - 16th Jun 2022 | 16:00
BIO 2022 returns in-person to San Diego.
Please access the website for full details of what's on offer and the options available to you: www.convention.bio.org.
The SDI offer :
Consistent with the wider UK approach, we will not be hosting a Pavilion at BIO.
This year we are focusing on opportunities around Full Business Partnering (Premier Access) and are offering two distinct financial packages.
There will be a contribution towards :
First Time BIO attendees, and
All other eligible companies
     *Please note our offer is limited to the purchase of ONE pass only per organisation.
      You cannot apply retrospectively if you have already purchased a Premier Access Pass.
As there is no Pavilion, we are unable to provide free exhibitor passes into the Exhibition Hall. These are $500 each and can be purchased directly from BIO.
If you are interested in the above, you should contact your SE/SDI Advisor. Alternatively please discuss this opportunity with Connie Ness at Connie.Ness@scotent.co.uk or Deborah McGregor at Deborah.McGregor@scotent.co.uk to discuss options.
Process and feedback:
Companies will purchase their own Premier Pass and claim back a contribution from SDI following attendance at the event.
Financial contributions will only be paid out on full completion of post attendance evaluation forms.