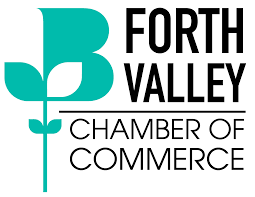 Belguim: Gateway to Europe Virtual Trade Mission
Date and Time
27th Oct 2021 | 14:30 - 28th Oct 2021 | 14:30
Forth Valley Chamber of Commerce is inviting applications from Scottish businesses to participate in our next Virtual Trade Mission to Belgium on 27th-28th October 2021.
Pre Mission Day
Prior to the main mission, we will be holding a Pre-Mission Briefing on September 29th, which will give an overview on trading with Belgium, and provide delegates with the opportunity to meet one another. 
Why Belgium?
Belgium is one of Britain's top 10 global markets and is an ideal starting place for Scottish companies looking to expand into Europe. Belgium is the ideal Tester Market- it is an open and dynamic market with plenty of opportunities for high value products and services and English is an accepted business language. Alison Rose (former British Ambassador to Belgium) states: 'Belgium is a stable, reliable market, learn the ropes here and you will be better prepared for success in the rest of Europe'.
Doing Business in Belgium
• Small and affluent, multi-cultural country located at the heart of European decision-making
• Population with high disposable income
• Open and dynamic market for high value products and services
• Highly developed transport network and central location
• If your product is successful in UK it stands a good chance of being successful in Belgium
Belgium offers opportunities in:
• High Quality Food and Drink 
• Bio-Technology
• Agri-Food Sector
• Environmental Technology
• Pharmaceutical Sector
• ICT 
• Transport and Logistics
The Goals of our Trade Mission are to:
1. Give delegates an insight into trading conditions and opportunities in Belgium
2. Give delegates an insight into potential markets for products and services
3. Organise 1:1 meetings with businesses, potential partners, distributors and agents
4. Give delegates the opportunity to make important connections for their trading aspirations
A Pre-Mission Briefing will provide participants with valuable background information on the economy and culture and general opportunities available for trading in Belgium as well as what you will have to consider as you prepare to export.
The 2 day Mission will consist of a mix of further information sessions plus
 Virtual Networking Sessions: 
 Opportunities for delegates to pitch their business product/service: 
 Meetings with key support organisations, distributors and agents:
 Meetings with Belgian businesses interested in trading with Scottish companies:
Cost
The Mission will be a highly subsidised £100+VAT for Chamber Members and £125+VAT for non-members. Further information: Margaret Mary Rafferty on 07870 405 492 or Lynn Dickson on 07909 047 710.