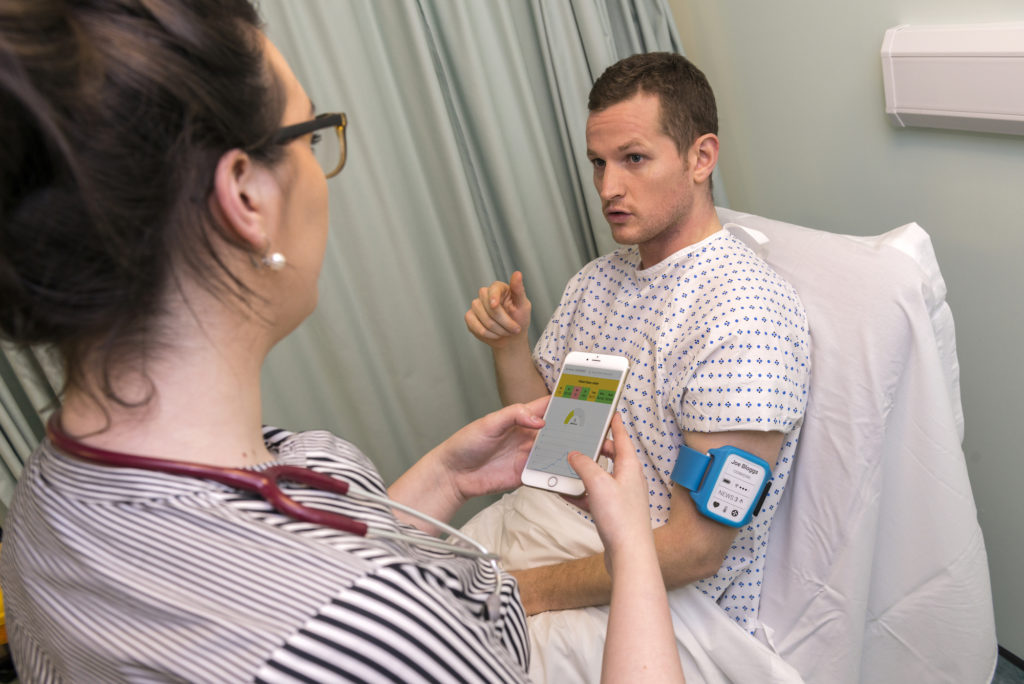 Snap40 – Patient Monitoring Device
Founder of Snap40,  Christopher McCann explains how 35% of in-hospital cardiac arrests happen due to stretched healthcare staff missing the early warning signs. The Snap40 device is worn by the patients and can continuously monitor a vast number of health indicators and then analyse the data in real-time allowing early detection of the warning signs of patient deterioration. Notifications are sent to healthcare staff through mobile devices, allowing them to monitor remotely and intervene when needed. The Snap40 will lower pressure on staff resources whilst saving lives.
To read the full case study, click here.