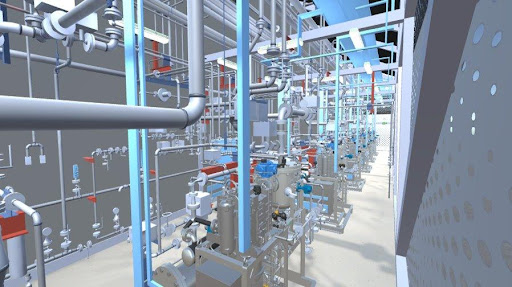 Digital Twin Technology Reducing Pharma Environmental Impact
Much of the pharma industry still adopts long established, traditional methods and processes when it comes to plant design, construction, commissioning, and maintenance. On-site visits and activity are often the preferred approach when it comes to surveys, trials, and modifications, leading to waste in resource, materials, and travel. 
Digital twin technology can both significantly reduce these environmental impacting activities, by enabling a drive towards a right first-time culture, as well as delivering tangible financial benefits. 
Environment 4.0 is Booth Welsh's evolution of Industry 4.0, which is the use of emerging digital technologies to simultaneously align both your business and environmental goals to achieve measurable results in efficiency, performance, mitigation, and waste reduction, while also delivering a positive impact on profitability and no trade-off between people, planet, and profit. 
Our client is a large global pharmaceutical company. The project was to build two completely modular buildings and assemble them on site. A fully interactive digital twin was created early in the design process.​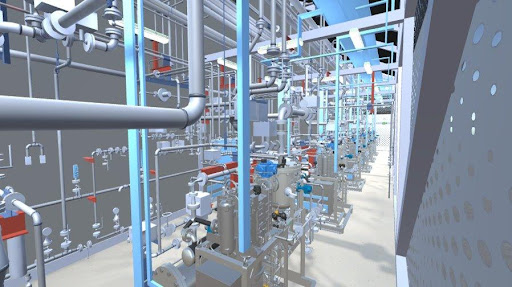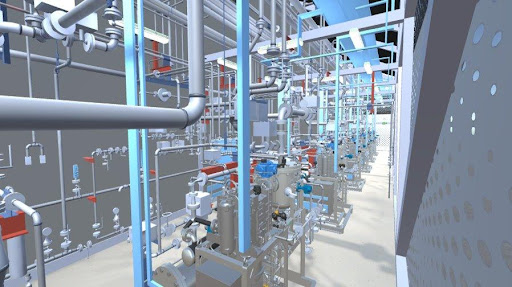 A digital twin is a digital model that represents a physical object. It allows you to test products and components before you spend money building anything.  Our next-generation digital twin technology reduces wasted downtime hours, redesigns, and lost materials. It helps us spot equipment clashes, maintenance issues and installation problems long before the project build starts.   
This has translated into real savings. By creating a digital twin of a new facility for a pharmaceutical customer, we have saved our client over £100,000 in rework costs, over £50,000 in unnecessary travel costs and a dramatic reduction in waste.   
Beyond financial benefits, digital twin technology reduces the time and energy spent on projects. It encourages a 'right first time' approach to design, commissioning, and project collaboration.  This helps cut carbon emissions and site-to-site travel, as well as promoting environmentally responsible plant uptime.
Our client has positively benefited by using our digital twin of the device to design and manufacture a key safety component saving numerous hours and promoting a right first-time approach to project delivery and mitigating any problems. 
This drastically reduced wasted engineering hours, redesign and potential lost material or product as well as significant cost and time. 
Key Highlights:
Up to £100,000 savings in project costs​

Significant time savings​

>£10,000 savings in travel costs ​

<10% material wastage ​

<3 months ROI
For more information on Booth Welsh visit www.boothwelsh.co.uk
This technology supports stages 3 & 4 of the Green Value Chain.
*For full view of the Green Value Chain, please click here.