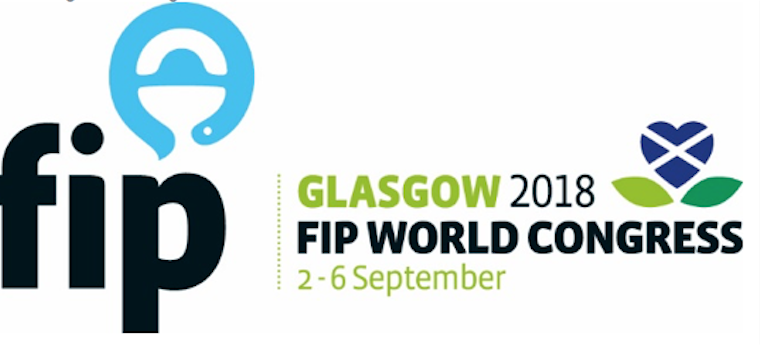 Transforming outcomes: How pharmacy can play its part
Ahead of the 2018 FIP World Congress of Pharmacy and Pharmaceutical Sciences in Glasgow, Scotland, Harriet Pike speaks to some of the key players behind the congress programme to find out what's in store.
Wherever you practise, patients' needs are changing. Advances in science and technology mean that individualised treatments can offer better outcomes than a "one-size-fits-all" approach. But there are challenges: new technologies often come with a hefty price tag, adding to the huge financial pressures already faced by health systems; practitioners are increasingly expected to emerge from their professional silos to collaborate for the benefit of patients; and the health workforce is not always a predictable resource.
The International Pharmaceutical Federation (FIP) wants pharmacists to be part of the solution. "It is the responsibility of each of us to transform and advance the profession to improve the health of our patients and nations," says Lars-Åke Söderlund, head of national customers and new businesses at Apoteket AB, Sweden, and a member of the 2018 World Congress of Pharmacy and Pharmaceutical Sciences programme committee.
Extended roles
As part of this transformation, pharmacists in the community and hospital sectors are developing their clinical expertise and taking on new roles. Some are honing their pharmacoeconomic skills to ensure that payers extract the most value from treatments and others are being trained as programmers, helping to make the most of the vast amounts of data captured by some health systems. Pharmacists working in industry and academia continue to embrace new technologies and expand the use of IT assets. Several speakers will explore these topics as part of the "FIP Talks" session "Changing science, practice and education outcomes for the better".
Linda Hakes, a pharmaceutical scientist, who also sits on the programme committee, agrees that pharmacists can play a central role in transforming healthcare. "The role of pharmacists is often undervalued and yet, when healthcare budgets around the world are being squeezed, pharmacists can help to make care more efficient, effective and accessible," she says.
Transforming outcomes is the theme of the FIP congress to be held in Glasgow, Scotland, from 2 to 6 September 2018; a theme that will serve as a reminder to participants that their focus should always be on patients. Participants can expect to learn about new scientific developments and new models of pharmacy practice in sessions ranging from "Breakthroughs in pharmaceutical nanotechnology for oral delivery of anticancer drugs" to "Expanding the role of pharmacists in primary healthcare through collaborative non-dispensing services". Sessions will also focus on innovations in education and collaborative working with other professions, for example, in the session "Interprofessional education: Transforming outcomes for the 21st century".
Pharmacy: the gateway to care
The congress programme evolves around three key issues relating to the transformation of healthcare: people — the patients and workforce; systems — how healthcare is organised and financed; and medicines and technologies. All lie at the heart of the challenges facing today's healthcare systems all over the world. By bringing pharmacists and pharmaceutical scientists from around the world together, the congress highlights ways in which pharmacy can transform patient outcomes.
As an industrial pharmacist, Dr Hakes is particularly interested in sessions that address the interface between the industry and patient-facing pharmacists. For example, a session on "strategies to improve adherence". The strategies up for discussion in Glasgow include smart devices, education of patients and the use of genomics to better match a drug to the patient. All aspects of the profession are involved in this area — educators, the pharmaceutical industry, regulators and patient-facing pharmacists.
Advocacy in action: power to transform outcomes
Positive changes are happening in the pharmacy profession globally, but not at the rate that pharmacists want or that are needed to improve patient safety and optimise the outcomes of therapy. Dominique Jordan, chairman of FIP's Board of Pharmaceutical Practice, says that pharmacists' ability to influence policymakers and regulators is key to getting recognition within health systems, both for the value that pharmacists bring to patients and for new extended roles. This influence is also critical if pharmacists are to be paid appropriately for new services. A presentation on political advocacy will explore how advocacy can be used to drive transformation.
"Pharmacists have to prove their added-value in the health system," says Mr Jordan, who will present case studies on successful approaches to change as part of the session.
Mike Rouse, assistant executive director at the US Accreditation Council for Pharmacy Education, will join the advocacy session as a speaker. He agrees that pharmacists need to demonstrate their worth and says there is plenty of evidence of the value and impact that pharmacists can have in health systems. However, he believes there is not enough strategic communication and collaboration between the major sectors of the profession — practice, education and regulation/policy — and other key stakeholders. Pharmacy practitioners can contribute to this debate in Glasgow.
Inspire and be inspired
The FIP congress is a catalyst that allows pharmacists from around the world to reach consensus on topics such as medicines shortages, antimicrobial resistance and responses to natural and man-made disasters. International groups have produced recommendations that form the basis for discussions with the World Health Organization, governments and other stakeholders. On a smaller scale, discussions at the congress have led groups of pharmacists and scientists to collaborate on developing guidance for topics such as dissolution testing, or to develop training programmes in good manufacturing practice for developing nations. In Glasgow, sessions will shine a spotlight on topics ranging from "Supply chain solutions to strengthen emergency and disaster response" to "How to write great lay summaries and empower patients".
Great Britain, and Scotland in particular, is an ideal location for congress participants to discuss the transformation of healthcare. Many innovative medicines have come from British research, either in academia or in the pharmaceutical industry and Britain remains at the forefront of pharmaceutical research. Great Britain has led the way in introducing innovations in pharmacy practice, such as expanded roles for pharmacists and collaborative working with other healthcare professions. There will be opportunities to learn about these and to share experiences to improve healthcare around the world. Sessions include "The model of improvement: how can your practice benefit?" and "Sharing experience across borders: training programmes".
And pharmacists can learn a lot from the congress hosts. Scotland's programme for handling minor ailments at the pharmacy has allowed pharmacists in Scotland to position their pharmacies as the gateway to care. Pharmacies receive reimbursement for this, so it is a best practice example. And the new medicine service, developed in England, has served as a roadmap for developing similar services in other parts of the world. A session entitled "Pharmacy in Great Britain", will explore many of these topics.
Wherever you practise, FIP wants to equip you with the tools you need to replicate projects and to show how pharmacy can play a full part in ensuring patients get the best care possible. Join your peers in Glasgow for a journey of transformation.
Find out more about why Scotland is the ideal location for pharmaceutical services, with a cluster of over 150 expert, innovative and ambitious companies employing over 9,000 skilled professionals, working together and ready to advance your drug development.