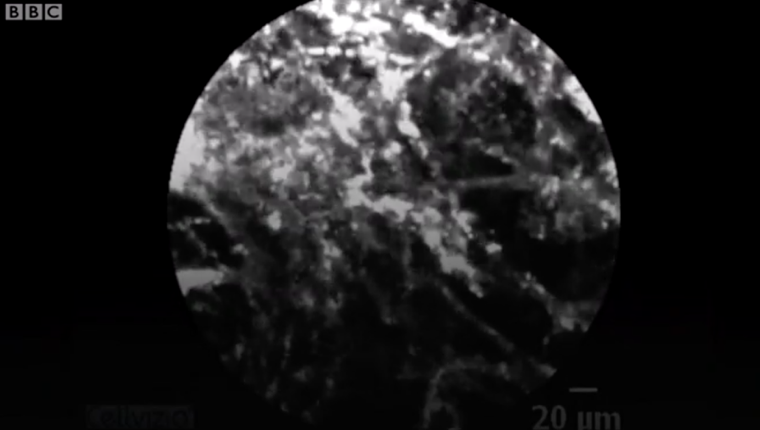 Probe provides rapid lung investigation
A group of doctors and scientists from Edinburgh, Bath and Heriot-Watt Universities in the UK have developed a probe that for the first time goes inside the lung to find bacterial infections. This is currently done by sending samples to a laboratory and waiting several days for the results.
The Proteus probe enables doctors to see infection inside the human body for the very first time, according to Prof Kevin Dhaliwal of Edinburgh University, who leads the project.
"The real advantage is that we are actually imaging and detecting where the disease is in the patient's lungs and we are giving a diagnosis and a decision-making power within minutes or seconds. That's a big difference."
To read the full article and watch the video, click here.