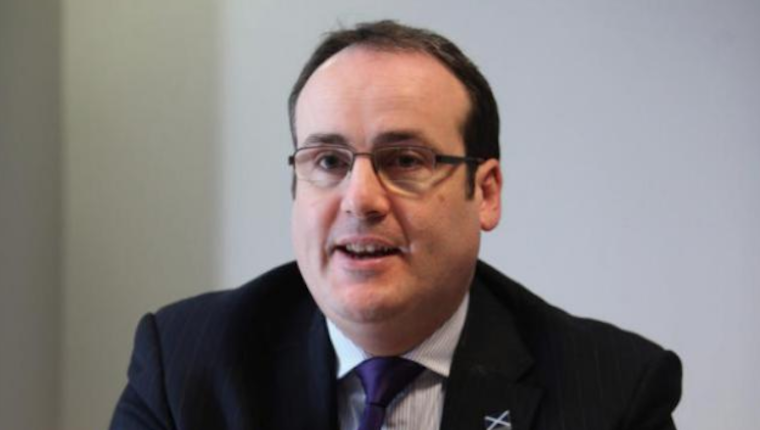 New strategy for Scotland's chemical sciences sector as Chemical Sciences Scotland unveils new strategic plan
CREATING a key European hub in Grangemouth for the chemical sciences cluster is one of four priorities outlined in a new eight-year strategic plan by Chemical Sciences Scotland Industry Leadership Group.
The plan, backed by Paul Wheelhouse, Minister for Business, Innovation and Energy, also details Scotland's potential in the industrial biotechnology (IB) sector and aspires to establish Scotland as a world-class centre of high-value manufacturing as well as delivering a skills investment plan to provide easy-to-access training and education at all levels to support the growth of the chemical sciences sector.
Tom Shields, acting chair of the group, said Chemical Sciences Scotland's aim was to "sustain a vibrant and competitive Scottish chemicals industry driving growth in the Scottish economy". Describing the strategy as "ambitious", Mr Shields said the organisation would look to attract investment through innovative new models and inspire more businesses to develop innovative new products, processes and services.
"In support of this we are also aiming to provide the infrastructure for a leadership and skills pipeline across all disciplines and roles as well as making communication and connection simple between businesses," he confirmed.
Work on the Grangemouth hub is being overseen by Ian Little, a member of Chemical Sciences Scotland and site business development manager at INEOS O&P UK. He said the plan would build on recent investment in Grangemouth by Ineos and other companies. "It aims to engage all stakeholders to create in Grangemouth a compelling, sustainable, competitive position in chemicals manufacturing, creating a focal point for investment in high-value chemicals manufacturing and significantly expanding the local and Scottish economy," Mr Little said.
Scotland's chemical sciences products underpin a number of sectors including food and drink, energy and pharmaceuticals. Paul Wheelhouse said: "In Scotland, we're very proud to have a strong chemicals sector with an impressive history of being one of the country's largest manufacturing exporters.
"Our chemical sciences sector has renowned research capabilities and I truly believe that the sector is ready to be a global leaders on innovation, for example in industrial biotechnology. By promoting investment research and development, academic-industry collaboration and building sector growth, while investing in our talented workforce, the sector in Scotland is taking significant steps towards meeting this ambition."