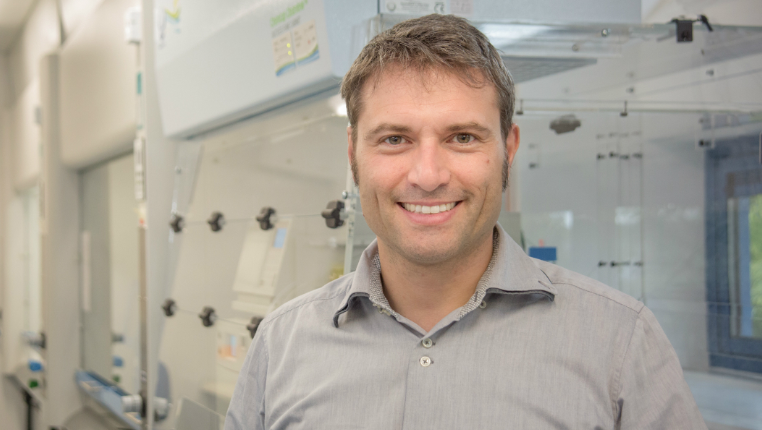 New cancer drug discovery partnership announced
The University of Dundee has announced a new partnership with Eisai, one of the world's leading research-based pharmaceutical companies, aiming to create innovative new drugs for the cancer field.
The collaboration combines the world-leading expertise and technology of Professor Alessio Ciulli in PROTACs research at Dundee with Eisai's discovery research and clinical development experiences in oncology.
PROTACs represent a new class of drug candidates with the potential to tackle compelling cancer targets which have proved difficult to treat with conventional approaches. PROTACs work by harnessing the cell's natural disposal system (the ubiquitin-proteasome) to dispose of disease-causing proteins.
Professor Ciulli and colleagues at Dundee are global leaders in the field of PROTACs research, which is fundamentally revolutionising drug discovery.
The new partnership with Eisai enables translation of the research into the drug development pipeline.
Professor Ciulli said, "Our research continues to define new paradigms and push the boundaries of what is thought to be druggable. This has great potential to increase our armoury to tackle diseases like cancer, including forms of the disease which have been very hard to treat.
"We are excited to work with Eisai on one of their key therapeutic areas"
Eisai positions oncology as its key therapeutic area and is aiming to discover revolutionary new medicines with the potential to cure cancers. The company is looking to create innovative drugs based on cutting-edge cancer research with the ultimate benefit being to patients with cancer, their families, and healthcare providers.
Under this new agreement, Eisai has the option rights to develop and commercialise the compounds resulting from the collaboration. If Eisai exercises the options, a significant upfront fee, milestone payments, and royalties on sales will be paid.
Eisai is one of the world's leading research-based pharmaceutical companies, headquartered in Japan. Established in 1941, Eisai is a pharmaceutical company operating globally in terms of R&D, manufacturing, distribution and marketing, with a strong focus on prescription medicines. Eisai employs more than 10,000 employees worldwide and has an annual revenue of 642.8 billion Yen. Eisai's corporate mission centres on business activities that increase benefits to patients, their families and consumers, summarized as human health care (hhc).