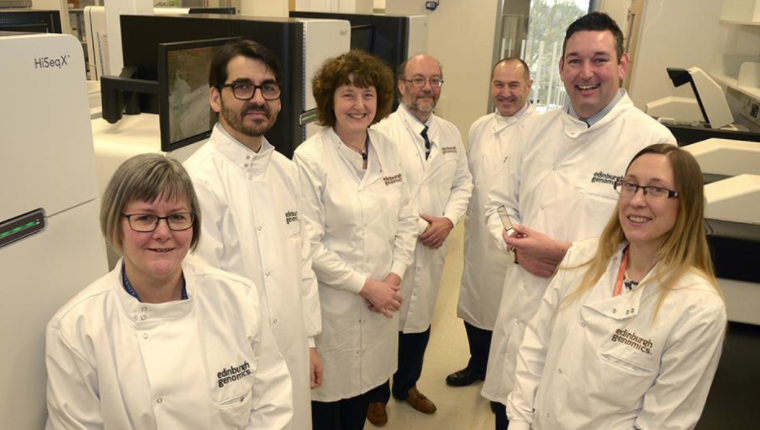 Miles Briggs MSP visits Edinburgh Genomics at The Roslin Institute
Miles Briggs MSP, visited The Roslin Institute to see the ground-breaking sequencing technology used by Edinburgh Genomics. The visit was planned following Briggs' tabling of the motion "Technology boost for the University of Edinburgh Genomics Facility", which has shown the support given by Briggs and other MSPs for genomic technology.
Edinburgh Genomics recently acquired the most up-to-date gene sequencing technology, the NovaSeq 6000 system, from Illumina. This technology is the first to be used in Scotland and will make it possible to study the genetics of any species, including bacteria, viruses and plants.  With this technology, the University of Edinburgh's Edinburgh Genomics facility will continue to make great strides in genetic sequencing.
To read the full article, click here.