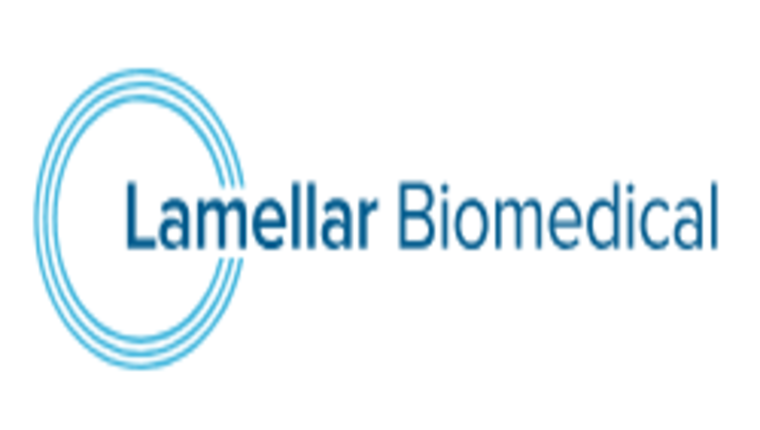 Lamellar Biomedical Expands its Product Formulation and Process Capabilities to Realise the Potential of its LAMELLASOME™ Nucleic Acid Transfer (NAT) technology
Lamellar Biomedical Limited (Lamellar), an innovative biotechnology company pioneering new approaches for the safe and effective transfer of functional nucleic acids with its LAMELLASOME™ NAT platform, announces the creation of additional capacity through its expansion into the BioCity biotech incubator, Glasgow. The dedicated formulation and process facility will enable Lamellar to meet the need for increased capacity as its technology attracts growing interest from external partners and it progresses its own in-house development projects.
Alec McLean, CEO of Lamellar, said: "We are delighted to be moving into BioCity and our new formulation and process facility. This move comes at a key time for Lamellar as the potential of our nucleic acid transfer technology is attracting growing interest. This larger facility allows us to meet our product demands needed to support our multiple collaborations with pharma and biotech companies seeking improved delivery of their active agent nucleic acids. It will also allow us to progress our own in-house development activities which are focused on novel products for Idiopathic Pulmonary Fibrosis (IPF) and Cystic Fibrosis (CF)."
Lamellar believes that this expansion will enhance its in-house capabilities, reduce reliance on external contract organisations and maximise its research & development efforts, particularly in formulation and process development studies for its LAMELLASOME™ Nucleic Acid Transfer (NAT) platform.
BioCity Glasgow is a 20-acre biotech incubator based on the site of a former MSD research facility and currently home to approximately 30 companies. It offers flexible and modular laboratory space built to exceptionally high specification. The Lamellar Biomedical facility is equipped with all the bench scale formulation, process and analytical equipment necessary to explore the full potential of the LAMELLASOME technology and the novel products being developed based on this industry-leading NAT platform.
The Scottish MedTech industry has a friendly regulatory environment– the European regulatory system allows to provide medical technology to patients 2-3 years ahead of the USA and 5 years ahead of Japan. Find out more about the industry, here.