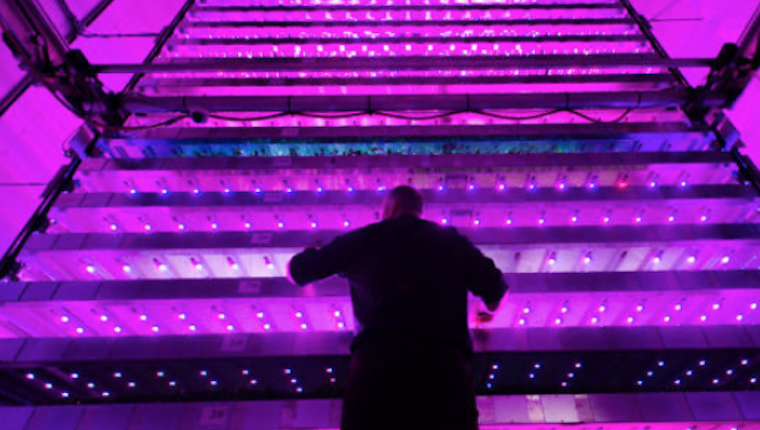 James Hutton Institute has bold ambitions for £62 million award
The James Hutton Institute's (JHI) bold ambitions for farming's future have paid off – big time.
The multi millions promised to the institute through the Tay Cities Deal are unheard of in a sector which is accustomed to getting by with the dregs of government spending.
Last week's massive vote of confidence effectively transformed JHI, which has been short of cash but not critics since it was formed seven years ago, into the world's hottest scientific property.
The UK Government has pledged £20 million for an International Barley Hub (IBH) and £25 million for an Advanced Plant Growth Centre (APGC), while the Scottish Government is chipping in an extra £17m. The aim is to get a spade in the ground by the end of 2019 and have the centres up and running by 2022.
The awards are the culmination of years of detailed planning and dogged campaigning, and the phones are now ringing off the hook at Invergowrie. The smell of success and money means everyone, from early-career scientists to plant breeding companies and multinational food retailers, wants to be a part of it.
But what will such major investment achieve?
JHI's ambition is global and transformational and institute leaders claim they aim to do nothing less than write the future for farming. Research will address industry priorities over the short, medium and long term in order to prepare for climate change and find sustainable systems and resilient supply chains to ensure food security.
However these new buildings will not be indulgent ivory towers inhabited by academics alone. JHI won the money because it guaranteed it would bring industry on board to translate fundamental research into innovative products and solutions.
Read the full story, here.
The James Hutton Institute is leading the world in plant science research, central to facing global challenges of food security and climate change. Find out more about the Animal Health, Agritech and Aquaculture industry in Scotland, here.