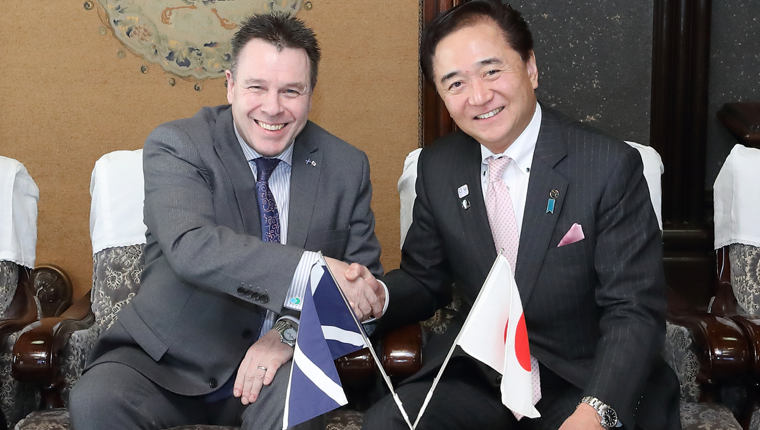 Exciting times for Glasgow-based cancer therapy company TC BioPharm
Hot on the heels of a £4m Horizon 2020 grant, the Company concluded a couple of major pharma deals and opened it's first overseas office.
Back in December 2017, TCB announced a strategic collaboration with Boston-based Bluebird Bio to develop gamma-delta CAR-T products for both solid and haematological cancers, commercial terms included a £14 million upfront payment, subsequent potential R&D support and commercial milestone payments.
This was followed early February 2018 by the announcement that TCB would co-develop a CD19 gamma-delta CAR-T with Osaka-based pharmaceutical company Nipro Corporation. As part of the deal, Nipro invested in TCB and will fund clinical studies of the innovative cancer therapy. Scottish Enterprise also provided a £2.7m 'seek and solve' grant.
On February 14th (TCB's fourth birthday), the Company announced it had opened an office in the Greater Tokyo area,  employing Japanese staff to explore new commercial opportunities in Asia.
The last year has been transformational for TCB, having raised over £25m in (mostly) non-dilutive funds, the Company has a sustained cash runway for the next few years. This stability has allowed the Company to focus on exciting new areas of research such as universal donor stem cells and treatment of major viral infections.
Nominated for two Life Sciences Awards (Innovation and High Growth), a fully-integrated small-cap pharmaceutical company, TCB currently employs over 60 staff.