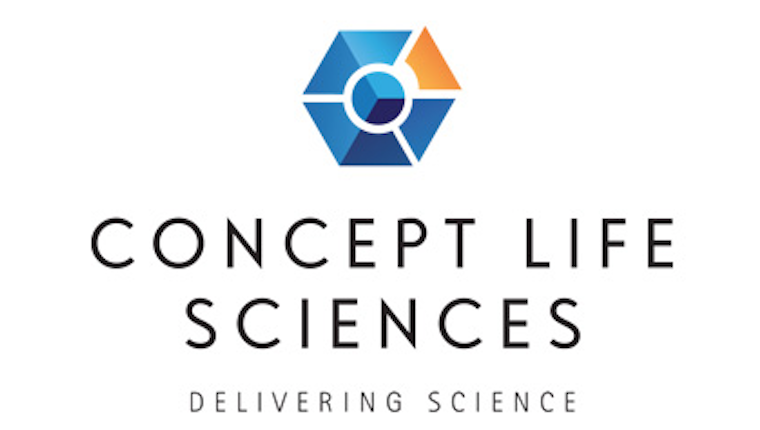 Concept Life Sciences extends GLP accreditation to support regulatory studies to support pharmaceutical and biotech industries
Concept Life Sciences ("Concept"), the integrated drug discovery and development and analytical services company, today announced the expansion of its regulatory GLP (good laboratory practice) capabilities at the Group's Dundee and Bradford sites. The MHRA has confirmed the extension of Dundee's in vitrocapabilities to cover a range of additional assays, and Bradford can now offer a range of integrated GLP regulatory studies to further support pharmaceuticals, medical devices and healthcare.
The breadth of services offered to customers at all stages of discovery and development now also covers compounds going through pre- and post-clinical regulation studies, eventually up to IND. In addition to its original non-regulatory services, the Company's regulatory offering now includes a wide range of assays for enzyme activity, microsomal inhibition, metabolite identification, and cell culture, including hepatocyte induction studies.
The extension forms part of a phased plan to expand GXP compliance (including GLP and GMP) at Concept's facilities across the UK. Concept's GXP compliance plan will increase the services it offers for the manufacture of API (active pharmaceutical ingredient) material, and enable the Group to further support the development of compounds from the discovery stage to full IND packages, providing increased assurance of data integrity and compliance with international standards to ensure acceptance of data by global regulatory bodies.
Find out what John Handley, Chief Operating Officer, Concept Life Sciences had to say, here.
Scotland has a strong and flourishing pharma services community with a cluster of over 150 expert, innovative and ambitious companies employing over 9,000 skilled professionals, working together and ready to advance your drug development. Find out more about this here.