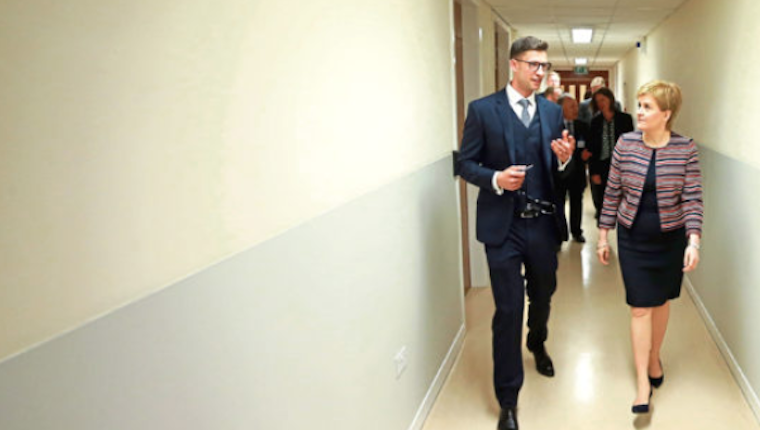 Biopharm start-up EnteroBiotix unveils tie-up during visit by Nicola Sturgeon
Excellent to see Scotland's First Minister engaging in the Life Sciences industry in Scotland with a visit to Biopharm start-up EnteroBiotix.
The First Minister Nicola Sturgeon and Scotland's chief medical officer Catherine Calderwood have visited biopharmaceutical start-up EnteroBiotix at its recently opened facility in Aberdeen as the firm progresses towards commercialisation of its products.
The facility is located at the Aberdeen Blood Transfusion Centre on the Foresterhill Health Campus.
The visit comes as EnteroBiotix looks towards closing a fresh round of external funding that will see it through its next phase of growth.
Founded in 2017 by recently qualified doctor at the University of Aberdeen, 25-year old Dr James McIlroy, EnteroBiotix develops faecal derived products for patients suffering from diseases associated with bacterial imbalances in the intestinal gut.
Read the full article here. 
Find out more about how you can collaborate with Scotland's innovation ready unified health service here.