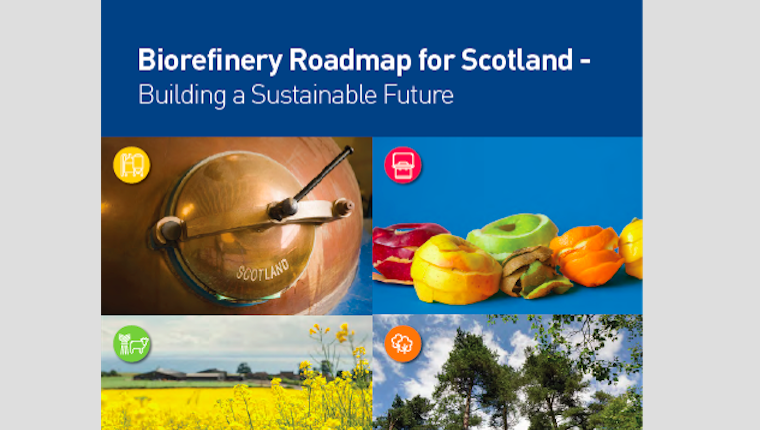 |
Biorefinery Roadmap for Scotland – Building a Sustainable Future launched in America this week
The Biorefinery Roadmap for Scotland – Building a Sustainable Future was launched by Roger Kilburn, CEO of IBioIC at BIO World Congress on Industrial Biotechnology in front of over 900 global business leaders, academics and policy makers in America last week (8th – 11th July).
The Roadmap details the strategic ambitions and milestones set out by the Biorefining Working Group, a sub group of the Scottish Industrial Biotechnology Development Group, and demonstrates Scotland's global competitiveness in biorefining to attract inward investment. The strategic document highlights that there are over 27 million tonnes of bioresources produced in Scotland every year with the potential to be utilised to produce a wide range of high value products.
Six key feedstocks of focus for Scotland have been identified by the Biorefining Working Group, these include:
Whisky co-products
Municipal Solid Wastes (MSW) and Food Processing By-products
Agricultural Biomass
Forestry Biomass
Marine Biomass
Carbon Dioxide (CO2)
Utilising these key feedstocks as well as others, the Roadmap demonstrates the opportunities manufacturers have to decrease their greenhouse gas emissions and increase the sustainability by using biological resources instead of petroleum-based methods.
To read the full publication, please click here.