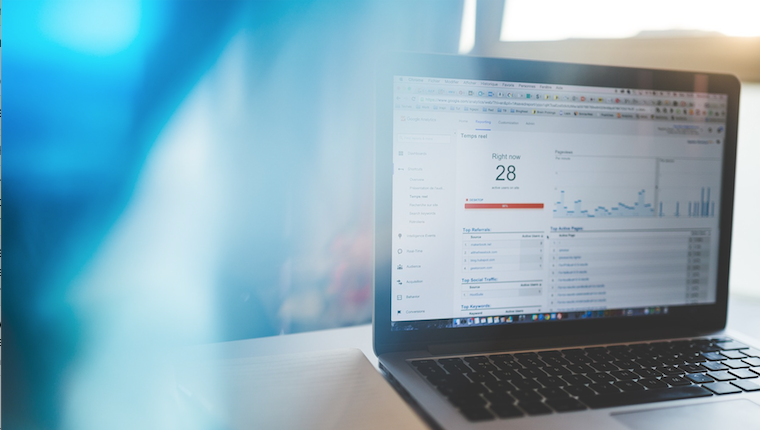 Why the new Inbound approach to marketing is perfect for Life Sciences in Scotland
By Alix Mackay
Alix is a member of The Industry Leadership Group for Life Sciences in Scotland and provides marketing advice, strategy and training for life sciences enterprises through The Life Sciences Marketing Academy.
You know how traditional methods of marketing seem to be becoming less effective? Fewer people attending conferences, face to face meetings harder to come by, decreasing ROI on exhibiting? You probably know that's because people are educating themselves and finding suppliers online.  So, it's equally frustrating when you've got a website and company social media accounts but they just don't seem to be generating any traffic for you – let alone leads.  Well, Inbound Marketing is an approach that could start making a difference to your efforts.
Having spent the best part of 10 years leading UK marketing strategies for big pharma companies (and wading through the reems of red tape associated with that), I get really excited about the Inbound approach because it is so suited to our sector.  Here's why…
Inbound Marketing is all about getting more customers
A recent survey carried out by Life Sciences Scotland found that most important priority in the sector was increasing sales revenue.  Inbound marketing comes into play at the top two levels of your sales funnel: getting more visitors to your brand and converting them into leads.
Because not all conversations we have turn into customers, we need to increase the number of initial engagements we have in our market so that, by the time conversion rates are applied, there are more paying customers at the end of the process.  However, multiplying the number of business development managers by 3 in an attempt to achieve an acceleration in sales simply isn't feasible for most life sciences enterprises that are still recouping historical R&D costs and planning for future product development.
Actually, that approach isn't sensible anyway because face to face meetings are much harder to come by now; in 2007 it took an average of 3.68 cold calls to reach a prospect, today it takes 8. That's because business buyers are actively putting off engaging with suppliers in favour of educating themselves and forming their own opinions online.  The Inbound approach is about adapting to this change in decision-making to attract more visitors to your website and nurture them into leads.  According to Demand Metric, Inbound style content marketing generates 3 times as many leads for your sales team compared to traditional outbound methods.
An Inbound approach costs less than traditional marketing methods
The same survey mentioned above also highlighted that the biggest challenge for Life Sciences enterprises in Scotland was financial in nature.  In addition to the need for securing investment and winning funding, you told us that you have little cash to get started and any marketing and sales budgets always get squeezed.  So, it's relevant to mention that, according to HubSpot, Inbound leads cost 61% less than outbound lead generation methods.  Plus, according to Demand Metric, Inbound style content marketing costs 62% less that traditional methods.
Not only that but you can do much of this in house, making the most of your existing resources and engaging the whole team in the efforts to attract more visitors to your product or service.
Inbound is all about providing insight and education to your audience
Up to 70% of the decision-making process for a major business purchase is carried out online – before engaging with potential suppliers.  Business buyers are choosing to educate themselves and form their own opinions online through internet searches and social media.  This means there is an opportunity to engage with the audience by providing insight and education that is relevant to their circumstances, goals and frustrations.
Life Sciences enterprises have a wealth of insight, education and experience that can add value to people in related fields.  The nature of the product or service they supply probably means they are incredibly knowledgeable on a number of topics which can be packaged up into nuggets of insight.  We also attend events and read publications in our specialist fields which are packed with education, personal experience and new developments.
Business decision makers value this process so much that a survey by LinkedIn found that they were five times more likely to engage with a company if they were seen online as a thought leader.  Plus, this approach is going to involve the whole team and the scientists will become an integral part of the marketing strategy and have the opportunity to build their thought leadership profile.  This can be great for team morale and aligning the organisation.
The Inbound approach is perfect for SMEs
The key to Inbound marketing is adapting to customer behaviour and tailoring content to their circumstances.  This means the opportunity to adopt an Inbound approach is arguably greater for SMEs.
Firstly, the size and "all hands on deck" nature of an SME means each team member is closer to the client so gaining customer intelligence may be easier.  Secondly, SMEs can be far more nimble in responding to customer behaviour and trying new things as the decision-making process is probably only one or two steps (and they probably sit next to you).  If you've ever worked in a large organisation with SOPs and multiple stakeholders, you'll know how precious this is.  Finally, it's much harder to control the look and feel of a brand and company when there are hundreds of employees so most large organisations adopt a standardised external communication approach (with tiers of the aforementioned approval process).  The individuals working in a small or medium sized organisation are much closer to the mission and values of the company and, therefore, probably have a lot more autonomy in communicating on behalf of the team – this human touch is much more appealing for the reader.
An Introduction to Inbound Marketing
In a nutshell, Inbound marketing is the practice of attracting visitors to your website and then nurturing them into leads – on their terms.  You start with the customer's circumstances, goals and frustrations and organise all your efforts around them.  You proactively provide useful, relevant information tailored to every step of their decision-making journey.  And then you collect and analyse data to identify the visitors and leads that would genuinely benefit most from your offering – and you slowly nurture that.
The four steps of the Inbound process are:
ATTRACT
…more visitors to your website through generating content they want to or need to read.  This is where you optimise your content for search engines and make the most of social media.
CONVERT
…more leads by optimising your website for lead generation and providing high quality content that visitors want to or need to engage with.
CLOSE
…more customers by nurturing those leads via email and content tailored to their circumstances and needs.
DELIGHT
…your customers so they are motivated to recommend and refer additional customers.
Different customer groups require different approaches and there are over 30 different tactics from which to choose.  This means data collection is essential, so you can analyse, adapt and select the best tactics for your customers.  There are some amazing automation solutions like HubSpot to help you do this on a large scale but, if you are an SME, you can do it just as effectively within your existing team and resources – you probably just need to be pointed in the right direction.