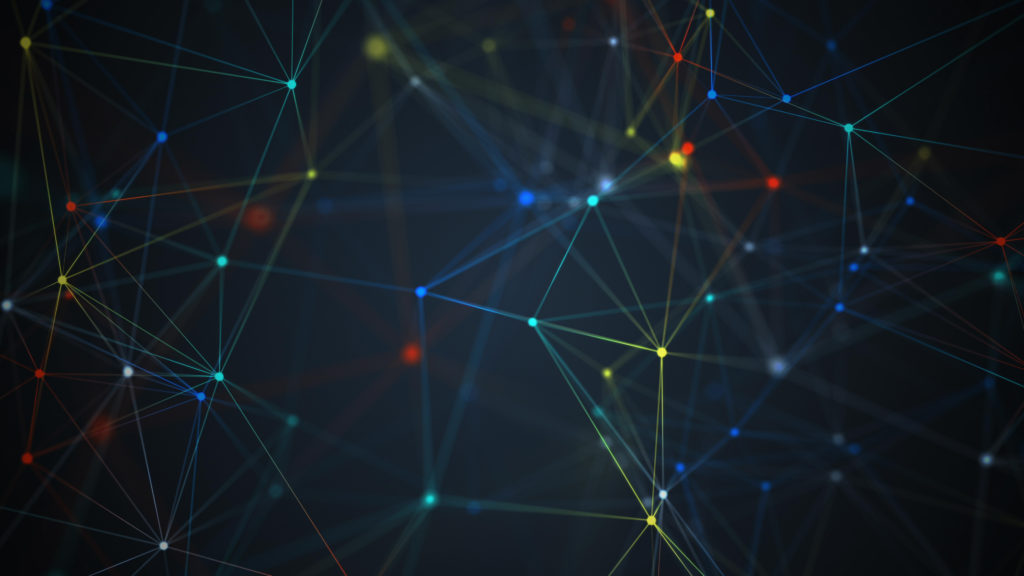 Ambition, Collaboration and Connections: what the life sciences sector in Scotland is really like
You know how it's always nice to hear what other people like you are thinking?  That feeling of solidarity you get when you hear that others are going through the same challenges as you.  Well, this article describes the findings of a survey recently carried out by Life Sciences Scotland. We asked revenue-generating enterprises what their priorities and challenges were and what tangible value being based in Scotland provides their business.
The survey ran from February to May 2018 and respondents were from a range of subsectors; Pharma Services, Med Tech, Pharmaceuticals and Animal biosciences as well as the emerging disciplines of Industrial Biotechnology, Regenerative Medicine and Digital Health.  You'll see there is ambition for sales revenues, an appetite for collaboration, an emphasis on investment and opportunities for talented people.  Importantly, you'll also see how Life Sciences Scotland intend to use these results and what this might mean for you.
The ambition of the sector is clear
When we asked what the number one priority was for the organisation, the most common answer was to accelerate the current growth in sales.  Nearly a quarter of you said this need to scale sales revenue beyond the existing rate of growth was the biggest focus for the business.
This ambition has longevity too.  The second highest response was that the organisation was prioritising R&D into future products and applications with an additional 12% currently at the later development stage and focussing on commercialising those intellectual assets they've established.
Our biggest strength
There was one feature of running a life sciences business in Scotland from which organisations have consistently benefited; the networks.  45% of respondents said they had benefited most from the networks in Scotland and 20% see meeting and learning from others in the sector as a significant part of their professional development.  The people, their proximity and the infrastructure in which they are based is unique to Scotland.  This is what is special about being based here and we have a massive opportunity to work together more closely for the success of the sector as a whole.
An appetite for collaboration
An interesting observation from the survey was the appetite for collaboration in order to realise this ambition; 15% of respondents said their biggest priority, over anything else, was to find a partner to help them take their business model to the next level.  This openness to new and innovative approaches to achieving business success is really exciting – especially since nearly half of you said that the most significant thing you've benefited from being based in Scotland is the networks.
A focus on funding
We know funding and investment is always front of mind for the many high growth potential enterprises in life sciences in Scotland so we asked some specific questions about this.  It's clear that, rather than needing education on types of funding available, the biggest needs for businesses now are knowing how to actually secure higher levels of investment than they have previously as well as accessing different types of funding.
Specifically, the challenges companies face include securing enough investment for pipeline plans, getting funding to just get started in the first place, surviving pre-revenue phases that are typical in our sector and simply having enough cash to dedicate to the marketing and sales they need to generate the return on investment.
It makes sense then that 30% of the companies that responded said that the strength of the investment environment that exists in Scotland represents a significant opportunity for their organisation over the next five years.
A unique environment of diverse support
It isn't just the investment environment in Scotland that is valued by life sciences businesses.  In fact, one of the most striking results from the survey was when we asked from which features of being a life sciences business in Scotland have you benefited most.  It was striking because so many elements were acknowledged as having made a difference to the business; the world leading research that occurs in our academic centres across Scotland, the skilled workforce graduating out of these institutions and the support received from agencies such as Scottish Enterprise and the Innovation Centres such as Stratified Medicine Scotland and IBioIC for Industrial Biotechnology.  Over the next five years, businesses anticipate that these elements will continue to add value to their organisation and expect to benefit even further from the investment environment and the opportunity to collaborate with the NHS thanks to the unique structure of NHS Scotland.
Opportunities for talented people
Given the growth ambitions and the focus on R&D, it makes sense that the demand for skilled and talented people is also increasing.  Over half of the respondents reported that, as their organisation grows, they will need to acquire additional technical knowledge and capabilities to develop both existing products and services as well as future assets.
And it's not just technical skills; marketing, sales and leadership are significant priorities for over 40% of respondents.  The search is on for the most talented professionals and finding these capabilities at a rate that is proportionate to the growth ambition of the business represents one of the biggest challenges for organisations.
The commercial ambition exists at an individual level too
The good news is we have a foundation of commercial ambition among individuals working in life sciences in Scotland.  When we asked which areas of development most closely reflected your professional priorities over the next five years as an individual working in Scotland's life sciences sector, the highest responses by far were individuals looking to develop their leadership or commercial skills. In fact, nearly half of the responses fell into these two categories out of nine options available to them in the survey.
Life Sciences Scotland and you
If any of this resonates with you and if you believe more success can be gained from working more closely with others in the sector and learning from their insights and experience, then Life Sciences Scotland have one ask of you: join in. Whichever way suits you – whether you follow us on LinkedIn, follow us on Twitter, come to events, read our articles, sign up for the newsletter, contribute to articles or nominate case examples – simply join in.
In return, Life Sciences Scotland will use the findings of this survey to showcase only the most useful information, news and events that support and inspire your business.  Specifically, we will focus on providing insights and models of best practice in securing investment and funding, marketing and sales and leadership.  We will also showcase the rising stars in our sector and the technical capabilities emerging from academia.  It's these tactics that will help drive the ambition of the National Strategy and the factors critical to achieving the £8bn revenue target by 2025.
Life Sciences Scotland is made up of people like you – we work in SMEs, large multinationals, academia, the science parks, innovation centres and support agencies.  Our mission is to connect the individuals working in life sciences in Scotland because we believe working together is better than working alone.
Or you can simply get the key highlights sent to your inbox once a month via our newsletter
Coming soon to Life Sciences, you can nominate case models of success and insight articles to the Marketing and Communications group by filling in the form here.
Find out more about the national strategy for life sciences in Scotland
By Alix Mackay, Life Sciences Marketing Consultant, on behalf of the Life Sciences Scotland Marketing & Comms Group