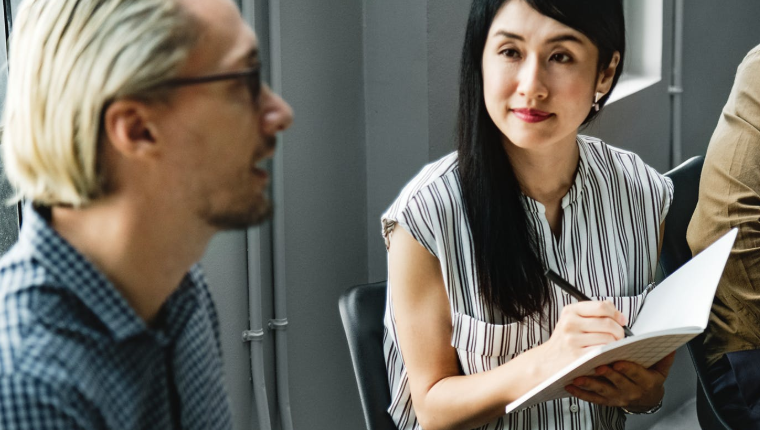 Collaboration Insight: Collaborate, don't Compete!
For many start-ups and SMEs in life sciences, a business model that involves finding a partner with which to collaborate is critical to long term success.  In January of this year, one of Scotland's newest enterprises, Caritas Neuro Solutions, hit the trade press with the announcement of a landmark partnership agreement with Innvocept Solutions which will enable expansion of the company as a global player.  Here is Chief Exec, Leigh Fell's experience of collaborating internationally and locally during their start-up phase.
Making your closest competitors your greatest allies
The contract clinical research industry is something of a hidden giant; a $55 billion industry that employs millions around the world but that few outside of it have ever heard of. How then does a small start up organisation even begin to make a mark in this space when up against the Goliaths like IQVIA and PPD?
I believe the answer lies in collaboration!
Our greatest successes have come about through working with peers who are doing exactly the same thing as us; other small local companies at the same early stage and looking for the same work. Essentially our closest competitors have become our greatest allies. We help each other out, give each other advice, review each other's work and we have even bid for business together on several occasions.
It was in this spirit that our first overseas partnership was born in January of this year when we signed an agreement with Indian firm Innvocept Solutions. Innvocept's managing director Manish Rajak (based in Mumbai) was a former colleague of mine and though we had never met face to face we had an instant connection as we knew that we shared the same values of social impact and integrity.
These partnerships have therefore allowed us to become a global player within 2 years of trading.  Japanese writer Ryunosuke Satoro once said "individually we are one drop, together we are an ocean"
Making use of online networks
One interesting thing to consider is that our collaboration with Innvocept might never have happened had it not been for LinkedIn. It had been nearly two years since I last worked with Manish but it was through our lasting connection on this platform that he spotted what I was up to and prompted him to get in touch with me to ask if I wanted to join forces.
My LinkedIn connections have been built up throughout my career and before starting my company I'd have to admit that I didn't give it much thought. But I now know it as an invaluable tool and a fantastic way to connect with like minded individuals from all disciplines and all around the world.
A unique environment for networks and support
I truly believe that one of Scotland's most valuable assets is the people and their willingness to support each other. Geographically we have an advantage in that everyone is close by. I can drive 10 minutes to three of Edinburgh's science parks or within an hour I can be in the BioCity, Glasgow, Dundee or the borders.
But in addition to being physically within reach, importantly, the most senior people in the industry are all surprisingly approachable. I remember when I first set out with my fresh new idea I approached my former CEOs with trepidation fully expecting to be laughed out of the room. I was delightfully surprised to find that not a single person did so. In fact everyone I spoke to encouraged me to "go for it" and actively wanted to help me.
We saw in last year's Life Sciences Scotland survey that this appetite for collaboration and support is experienced by many with 45% of enterprises saying they had benefited most from the networks in Scotland.  In fact, 20% saw meeting and learning from others in the sector as a significant part of their professional development. (You can have your say in this year's survey here – the results inform the articles and events Life Sciences Scotland put on for us)
Beyond the business: people supporting other people
Anyone who has ever started their own business will know the journey is something of an emotional rollercoaster. Tears of fatigue and frustration turn to excitement, optimism and inspiration just as quickly as a healthy cash flow turns to zero when the corporation tax bill comes in.
One thing I'm quite sure of is that I would not have survived the trials and tribulations of the past 2 years had it not been for the people around me.
I can't begin to express the gratitude I feel for the friends and colleagues who have supported and encouraged me every single step of the way and I truly believe that this is one of Scotland's most valuable assets. We may be a small nation but with a big heart and an even larger appetite to make a difference.
So, to answer the question raised at the start… "how does a small start up organisation begin to make a mark in this space?" Working together is how we have made our mark.
Leigh Fell is the Founder and CEO of Caritas Neuro Solutions, an innovative contract research organisation that specialises in managing clinical trials in neurosciences and operates as a social enterprise, investing profits into wellbeing and mental health research to help drive The National Mental Health Strategy 2017-2027.