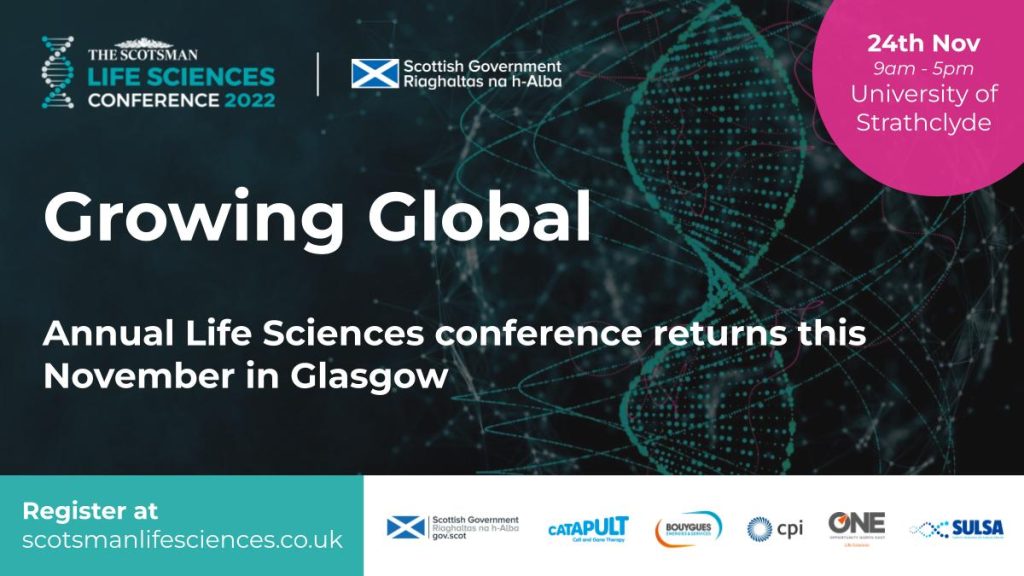 Scotsman Life Sciences Conference
Date and Time
24th Nov 2022 | 09:30 - 16:00
November 24th, Technology & Innovation Centre (TIC), Glasgow
It is time for Scotland to prepare for a bigger Life Sciences Industry. It is time to build on the growth of the last five years, develop the foundations and raise the ambition for a truly global industry.
Join leaders from industry, government, the NHS and academia to hear where effort will be concentrated in order to grow the industry and see how like-minded business leaders are realising global ambitions for their company.
This is the industry conference of the year and the only one-day event that provides the opportunity to hear:
New national initiatives for supporting the industry to grow
How NHS Scotland intends to work with industry to drive innovation
How small and medium sized enterprises are growing their international footprint
A full day of insights, sharing best practice, educational workshops and networking.
Use the Life Sciences Scotland discount code SAVE25 to receive a 25% discount.
Find out more and register at The Scotsman website