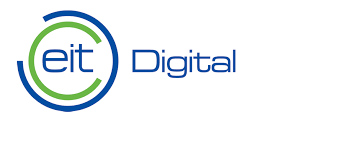 Scholarships available – Digital Wellbeing Summer School | EIT Digital
Date and Time
25th Jul 2021 | 00:00 - 7th Aug 2021 | 00:00
Coventry, London, United Kingdom
During 2020 healthcare technology has been stressed, as never before. Yet the challenges go much wider than the pandemic: rising expectations of service and efficacy, combined with the pressures of an ageing population demand new business models and leadership.
Technology will be key to achieving the productivity improvements required; advances in connectivity, big data and visualisation create new opportunities to transform patient care and achieve real impact in people's lives.
Innovation is only the start. Emerging leaders in healthcare need to be able to navigate complex organisations' structures, draw on entrepreneurial skills to identify commercial opportunities and upscale successes.
The Summer School in Data, Visualisation, and Connectivity for Healthcare immerses participants in a live project environment, where individuals will work in dynamic teams to address real opportunities for change.  The focus of the programme will be identifying and scaling up new innovations and learners will pitch business plan concepts to a panel of experts in the industry. The aim is to build a portfolio of skills and contacts, as well as to develop the viable intellectual property with the potential for exploitation.
Course participants will gain critical insight into healthcare structures and dynamics, entrepreneurial training on business propositions and flexible learning on emerging tech opportunities. Holistic packages made of training and mentoring talks from industry experts, visits to leading-edge health innovation sites are key components of the course. In addition, participants will get invitation-only access to high-quality on-line learning material they can keep for future learning.
Hosted by Coventry University and the National Institute of Coding, participants will be based in Coventry the UK 2021 City of Culture and one of the UK's top-ranked student cities. Visits will be arranged to historic Stratford-Upon-Avon as well as Birmingham and a weekend stay in London.
Scholarships Available until 24th May!
Coventry University is offering scholarship opportunities for 20 participants interested in attending the Data, Visualisation and Connectivity for Healthcare Summer School.
To apply, follow the link below and then:
Submit the application to EIT Digital Summer School by 24 May 2021
Add the code "CUSTIPEND2021" to the online application form
Application is reviewed by EIT Digital and Coventry University for approval
To find out more, email edinburgh@eitdigital.eu