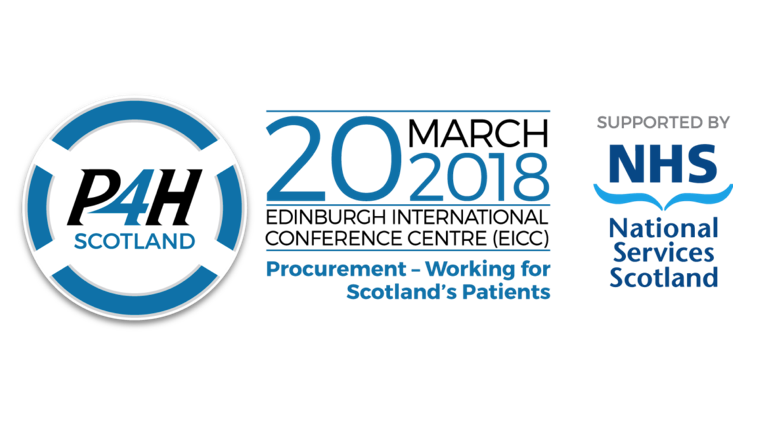 Date and Time
20th Mar 2018 | 08:30 - 16:00
P4H Scotland 2018 will provide a unique opportunity for Scotland's NHS buying community and industry network to connect and engage in order to enhance knowledge, share best practice and showcase innovation. The day will focus on the initiatives and objectives outlined in NSS National Procurement's Interim Procurement Strategy. 
Officially supported by NHS National Services Scotland National Procurement (NHS NSS NP) and free to attend for those working in the public sector, P4H Scotland will host a range of interactive features designed specifically to develop the overall skills, knowledge and capabilities of those personnel involved in the delivery of NHS procurement.
For industry, P4H Scotland will provide an unrivalled opportunity to showcase innovative goods and services directly to Scotland's NHS procurement marketplace. In addition, the event will also host a range of networking and collaboration opportunities, designed to enable attendees to engage directly with key personnel and organisations, representing Scotland's NHS procurement marketplace, whose estimated annual value is over £2.3bn.
To register and find out more about the event, click here.