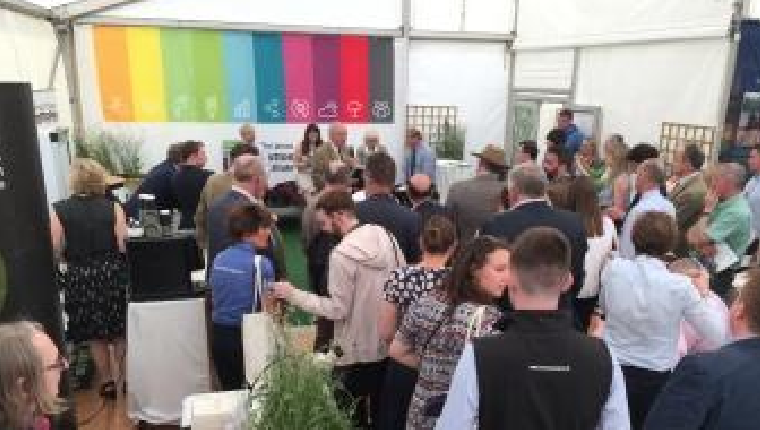 A very successful Royal Highland Show for Hutton science
Exciting news in Scotland's AgriTech industry as The James Hutton Institute raises profile and activities once again across a wide range of stakeholders gaining new contacts and leads to follow up at the 2018 Royal Highland Show. 
It was another brilliant Royal Highland Show (21-24 June 2018) for the James Hutton Institute, with a steady stream of visitors of all ages to the Hutton marquee including farmers, families, schoolchildren and research partners, as well as a significant number of UK and Scottish politicians and elected representatives.
The Institute's cutting edge research was on display through exhibits covering plant science, sustainable agriculture, bioinformatics, soil research and social science, along with stands from James Hutton Limited, Intelligent Growth Solutions, the Plant Health Centre and the Dee Catchment Partnership.
Read more about their success story here. 
Find out more about other areas of world leading research in Scotland here.