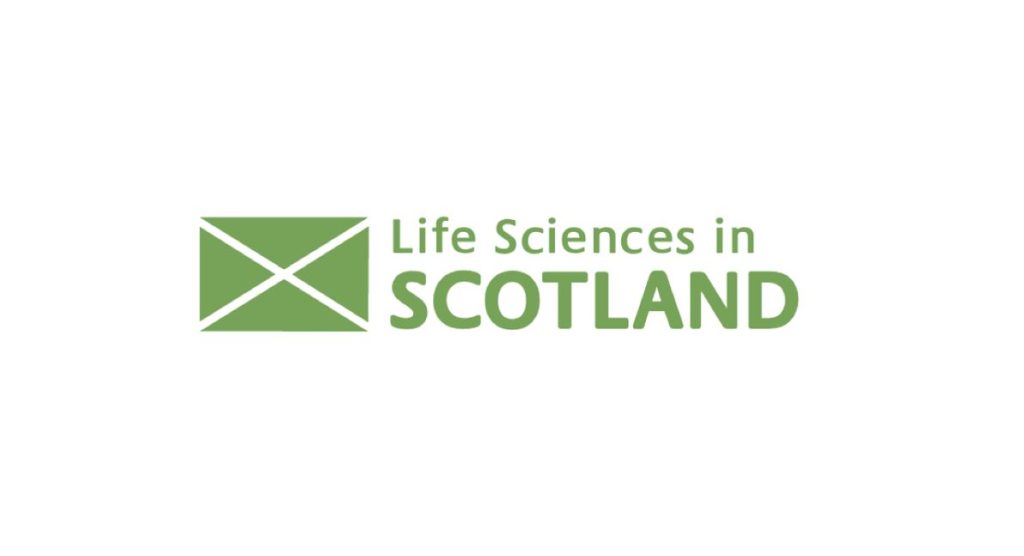 SCOTLAND'S LIFE SCIENCES INDUSTRY ANNOUNCES COMMITMENT TO SUSTAINABLE DELIVERY OF HEALTHCARE
Life Sciences Scotland, the industry group representing one of Scotland's fastest growing sectors, has today set out its commitment to supporting the sustainable delivery of healthcare for future generations.
The Life Sciences Industry Leadership Group (ILG), which encompasses Scotland's pharmaceutical, health technology, aquaculture, animal health and agriculture communities, has today committed to working with the NHS to advance the sustainable delivery of healthcare. The news coincides with the UN Climate Change Conference, COP26, which will be held in Glasgow from 31 Oct 2021 – Fri, 12 Nov 2021.
Read the ILG's statement on its commitment to the Sustainable delivery of healthcare here
The ILG works in partnership with Scottish Government, academia and health professionals to create an ecosystem where scientific endeavour leads to economic growth across the life sciences spectrum, and the sector in Scotland is also defined as a priority of economic significance by the Scottish Government.
Sustainability is an area of increasing significance to all our lives and the life sciences industry has a key role to play, with the ILG identifying significant opportunities to advance the more sustainable delivery of healthcare. Technology-enabled remote-care delivery, innovative medicines and patient monitoring, are just some examples that can help avoid unnecessary journeys and hospitalisation, whilst supporting a more efficient NHS.
Industry Chair of the Life Sciences Scotland ILG, Dave Tudor said today
"With the advancement of advanced technology and digital solutions, coupled with renewable energy solutions, the Life Science discovery, development and manufacturing supply chains have a unique opportunity to improve productivity, compliance and carbon footprints. The Life Science Scotland Industry Leadership Group are committed to improving the environmental footprint within the Life Sciences sectors. COP26 will bring a focus on the opportunity that is presented today for life science companies to set new levels of carbon footprint reduction ambition."
The Association of British HealthTech Industries (ABHI) represents the UK organisations developing medical devices, diagnostics and digital health technologies, which includes innovations that enable earlier diagnosis and remote monitoring of chronic health conditions. Peter Ellingworth, CEO of ABHI and member of the ILG said
"There is a significant opportunity for HealthTech to support more sustainable methods of healthcare delivery, through a focus on prevention and early diagnosis, to technologies that provide care away from the traditional hospital setting. This will not only support the NHS' commitments to reduce carbon emissions, but can free-up clinicians time and enable a more efficient healthcare system."
The UK pharmaceutical industry is represented by The Association of the British Pharmaceutical Industry (ABPI). ABPI Scotland Director and ILG member Alison Culpan said:
"Our members are contributing to a greener future by placing sustainability as a priority in all their workstreams, be that in research, manufacturing or in their marketing divisions. We've seen pharmaceutical companies using green chemistry, renewable energy, and many innovative technologies to reduce their environmental impact. Because of this, innovative medicines are not only life-saving, they are also becoming better for our planet too."  
The advancement of digital processing and manufacturing of medicines is a vital feature of the life sciences industry's opportunity to significantly contribute to the climate emergency.  Based in Renfrewshire, the UK's Medicines Manufacturing Innovation Centre (MMIC) works with over 20 different partners to identify and address the major challenges for pharmaceutical manufacturing and supply in global healthcare. A key pillar of the strategy is to minimise the environmental impact and promote sustainable technology leadership through demonstration of disruptive innovation applications.
Agriculture, aquaculture and animal health are key components of the life sciences sector and are front and centre in creating a more sustainable future. John MacKenzie, CEO of Roslin Innovation Centre and ILG member says:
"Scotland's agriculture, aquaculture and animal health sectors are leading highly innovative, collaborative and foresightful efforts to help achieve common sustainable goals, including consortia working closely together to develop more accurate ways of predicting how salmon farms interact with their surrounding environment"
The total turnover generated by Scottish Life Sciences companies grew from £4.5bn in 2014 to £6.6bn in 2018 with employment in the sector steadily increasing to 40,000 people across 750 organisations. With almost a quarter of Business Enterprise R&D (BERD) spend within the sector, Scotland is fast becoming one of the world's most dynamic global clusters for Life Sciences. More specifically, the group of sub-sectors that make up Scotland's Life Sciences Growth sector generated a growth in turnover between 2017 and 2018 of 11.7%.
The industry has specific strengths in harnessing health and genetic data to efficiently develop medical innovations, advancing digital technology for the cleaner manufacturing of medicines and creating digital solutions for remote monitoring of health conditions. 
These capabilities and the work that is already being carried out will be discussed at this year's The Scotsman Life Sciences Conference on Thursday December 2nd, a free online event for industry and NHS professionals, academics and schools to attend.