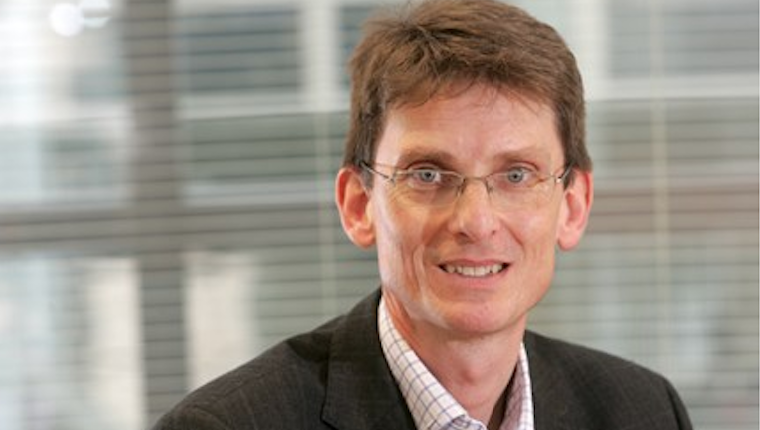 Scotland takes top UK position for FDI attractiveness
Scotland saw a 7% rise in foreign direct investment (FDI) projects during 2017, making it the top performing location in UK outside London once again, according to the latest annual survey into FDI attractiveness published today (11 June 2018) by EY.
EY's Attractiveness Survey, Scotland, 2018 shows that Scotland has retained its premier position, thanks to a FDI growth rate which was higher than the UK as a whole.
The report also highlights that Scotland retained its position as number one in the UK, ahead of London, for R&D projects, having secured 24% of all R&D projects coming into the UK – a massive 70% year-on-year increase.
Other highlights from the report include:
A 104% increase in FDI job creation in Scotland, reflecting a shift towards larger scale projects
A 6% increase in Scotland's share of UK FDI employment
A 56% increase in Digital FDI projects (making this the second largest sector for Scotland following business services)
A 25% increase in manufacturing FDI projects
The number of HQs in Scotland is the highest for a decade while the UK as a whole is recording a decline
Scotland's business services sector has grown while the UK's has shrunk
Scotland's attractiveness has held steady, according to perception study (London's attractiveness has decreased)
In terms of projects secured, Scotland has three cities represented in the UK top 10, with Edinburgh, Glasgow and Aberdeen featuring in third, sixth and eighth place respectively. Scotland also has a fourth city in the top 20 UK locations, with Livingston recording six projects and being ranked joint 20th.
Commenting on the survey, Paul Lewis, managing director of Scottish Development International (SDI), said: "This survey illustrates that Scotland is now firmly established as a location of choice for global investors. To be the number one UK location for R&D investment and the number one UK FDI location behind London generally is a tremendous achievement.
"In recent years, our inward investment activity has become more focussed, targeting our resources on those areas of opportunity and companies where we see more likelihood of success, and it's great to see that these efforts have paid off and we're starting to make inroads in areas like digital and high value R&D projects, and increasing investments from markets like China.
"Yet the competition for inward investment continues to be fierce; Scotland has had to deliver three consecutive record years to retain this ranking, and we can't rest on our laurels. The economic return to Scotland from FDI is considerable, so we must continue to build on the international reach and connections that exist across many parts of our economy, to attract even more new inward investment to the country."
"Now is the time for a collaborative approach to accelerate international growth, and the new global brand campaign Scotland is Now has been a significant development for us; representing a confident, consistent and bold approach to build a positive and meaningful story and brand for Scotland."
In terms of geographical source of FDI projects, the top five countries investing in Scotland in 2017 were the US (36 projects), Norway (10 projects), France (9 projects), Ireland (7 projects) and China (6 projects)
Scotland's top UK position for FDI attractiveness is true/exemplified in life sciences. In  the last year ,further investments were announced by life science companies who already have a base in Scotland such as Kyowa Kirin International, Terumo Aortic, Catalent PS, BASF, Merck, and Lonza. And we welcomed new companies to Scotland including BioClavis, Spiritus, Corporate Health International and Roylance Storage. All this investment kept our Government Ministers busy with a number of official openings: 
Cutting the ribbon, the First Minister opened GSK Montrose's £44m vaccines facility and ReproCELL's new European Headquarters in Glasgow. 
Paul Wheelhouse MSP, the Minister for Business, Innovation and Energy officially opened Eurofins' Scientific's expanded pharmaceutical chemistry and microbiology facility in Livingston, part of a £4 million investment.
In April, transfusion diagnostics company, Quotient, officially opened its £29 million  state-of-the-art Allan-Robb Campus within the Scottish Enterprise Biocampus.   
Find out how you can grow your business in Scotland here.