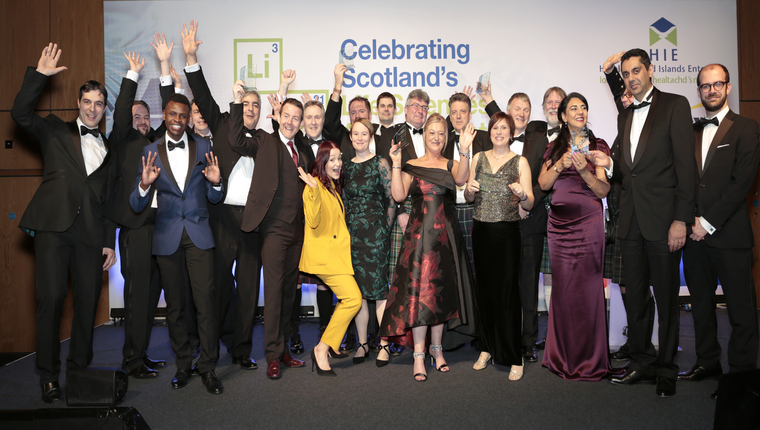 |
Finalists announced for Scotland's Life Sciences Awards 2020
The organisers are delighted to announce the finalists for the 2020 Scotland's Life Sciences Awards.
Three finalists have made the shortlist in each of seven categories, with the winners to be announced on the night of the Awards, on 19 March at the Hilton, Glasgow.
The finalists are as follows:
Business Leadership Award, sponsored by Opportunity North East
The management team at BioAscent Discovery Ltd
The management team at EnteroBiotix Ltd
Giles Hamilton at ODx Innovations Ltd
Innovation Award
Cuantec Ltd
Glasgow Precision Oncology Laboratory
Sirakoss Ltd
Innovative Collaboration Award, sponsored by Marks & Clerk
Elasmogen Ltd and Almac Discovery Ltd
Industrial Centre for AI Research in Digital Diagnostics (iCAIRD)
Medtronic Ltd
Investment of the Year Award
Medannex Ltd
Edinburgh Molecular Imaging Ltd
Current Health Ltd
Rising Stars: Extraordinary Talent Award, sponsored by Hyper Recruitment
Harper van Steenhouse at BioClavis Ltd
Gregor Russell at EnteroBiotix Ltd
Giles Hamilton at ODx Innovations Ltd
Rising Stars: High Growth Award, sponsored by Charles River Laboratories
BioAscent Discovery Ltd
BioClavis Ltd
Roslin Technologies Ltd
Outstanding Skills Development Award, sponsored by Skills Development Scotland
Medannex Ltd
Merck
The School of Health, Science and Technology
Tickets are still available to buy for the glittering Awards dinner on 19 March at the Hilton Glasgow – visit www.lifesciencesawards.scot for more information.