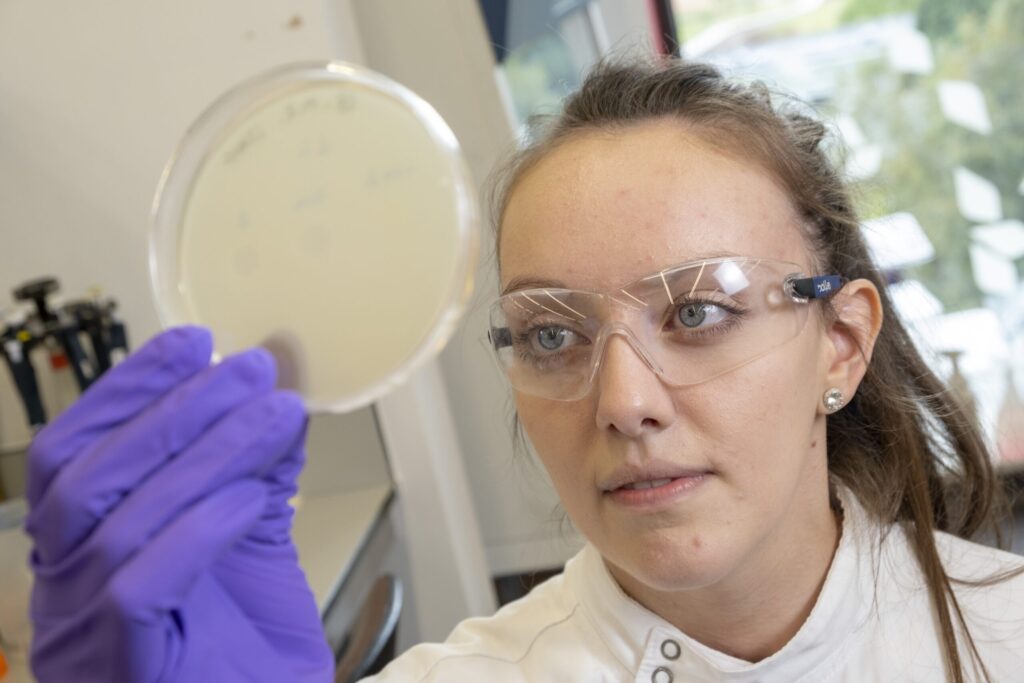 Scheme praised for preparing industry's next generation of talent
Graduate Employability Masterclasses have been commended as invaluable to creating the next generation of graduates launching their career in the life sciences sector.
The Graduate Employability Masterclasses were developed by the Glasgow Economic Leadership (GEL) Life Sciences Skills Theme group in 2014, in partnership with Skills Development Scotland (SDS), as part of the Life and Chemical Sciences Skills Investment Plan.
In 2020 the Scottish Universities Life Science Alliance (SULSA), in partnership with the Scottish Universities Chemistry Pool (ScotCHEM), joined the fold. The Research Pool's established networks across universities and our Scottish Innovation Centres have enabled this scheme to grow significantly.
In 2021 the scheme has been delivered across 12 universities in Scotland, with 30 companies in total delivering invaluable insight and knowledge to over 200 students a week over eight weeks. The scale up of this scheme has come at a time of need, with the growth of the Life and Chemical Science sector in Scotland and the far-reaching impacts of COVID-19.
Dr Deborah O'Neil OBE, CEO of Novabiotics, said:
"It's vital that the next generation of Life Science graduates can apply context to their training as it might apply to the wealth of functions of, and roles within the industry.
"The Masterclass Programme provides for exactly that, with exposure to a diverse range of businesses and individuals. The 'real world' examples and case studies across the life cycle of product development offer invaluable insight for students as to how the sector actually works."
Despite the challenges from COVID-19, technology has ensured that students, universities and businesses have continued to collaborate and stay connected.
Lynsay Pickering, Senior Careers Advisor at The University of Dundee, said
"The workshops help to build our students business awareness as well as give them an opportunity to work on typical projects they would encounter in industry.
"The masterclasses also help our student to find out about different roles in industry outside the typical lab-based setting. I would like to say a big thank you to all who got involved."
At a time of great uncertainty for undergraduates, the Masterclasses have provided a much-needed reassurance of the possibilities open to them in the world of work, especially during a period of growth for the sectors. The students impressed the industry with their enthusiasm and ability to tackle the challenges intuitively and with creativity.
Amina Sternkopf, who is in her third year studying a BSc Anatomy and Development at the University of Edinburgh, said:
"The industry masterclasses have given me a detailed and otherwise unexperienced insight into what life working in industry could look like. The students were faced with real-world challenges during the masterclasses, which fostered teamwork and a free flow of thoughts.
"Although it may seem intimidating at first, all the industry representatives were very helpful. I can recommend this course to any biological and biomedical sciences students looking at starting a career in industry."
Kevin Moore OBE DSc, Chair, Graduate Employability Masterclasses, said:
"When we are all facing challenges from COVID-19, it is refreshing and exciting to see industry, universities and students coming together online to support the up and coming talent.
"As I come to the end of my career in Life Sciences in Scotland after 50 years, I am hugely encouraged to see we have a genuine skills asset coming through our universities to ensure long-term sustainability of our growing sector in Scotland."
For further information about the Masterclasses and how to apply to the 2022 programme, please contact Allison Dun at the Universities Life Sciences Alliance Alison.Dun@glasgow.ac.uk