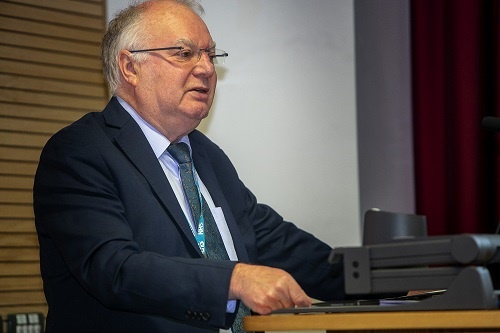 New ONE Life Sciences Accelerator to support next generation entrepreneurs
Opportunity North East (ONE) is launching its third dedicated accelerator programme as part of action and investment to double the size of the region's high-growth life sciences company cluster.
To date, 14 people developing nine businesses have been supported by ONE Life Sciences accelerators. ONE continues to work and engage with them, helping the founders at various stages of their start-up and company growth journeys.
Applications are now being accepted for the new accelerator that will support up to eight pre-start or early-stage life sciences businesses and starts in March.
Fully funded by ONE and delivered by BioCity, the intensive programme is designed specifically for the sector. It uses lean start-up methodology and evidence-based entrepreneurship to translate research and ideas into businesses that can bring new therapies, products and digital solutions to market.
The accelerator is for researchers, academics, clinicians, and potential entrepreneurs with life sciences or healthcare ideas and based in north east Scotland, including people in companies, the University of Aberdeen and Robert Gordon University, and NHS.
The eight-week programme will help those with commercial ideas. Adopting proven tools to investigate customers, refine value propositions, and evaluate risks will create business models that stand up to the scrutiny of potential investors, partners and customers. It comprises online workshops, one-to-one coaching and access to an expert network of leading sector businesspeople and investors who offer advice and share insights and experiences.
Prof Stephen Logan, chair of the ONE Life Sciences sector board, said: "Interest in new life sciences and healthcare therapies, products and solutions has never been higher. There is a wealth of ideas and innovation within north east Scotland's research, clinical and academic communities. The ONE Life Sciences Accelerator, delivered by BioCity, equips people with the knowledge and tools to commercialise innovation at pace. The programme directly supports the sector ambition to double the size of the region's company cluster, anchor high-value businesses in Aberdeen and create new, high-quality jobs in life sciences as part of regional economic recovery and growth. It continues ONE's investment in making Aberdeen a driver for value creation in the national health economy."
The 2021 accelerator is the third time that ONE has partnered with BioCity, the pioneering life science incubator and business collective, to deliver dedicated sector  commercialisation and business growth support. Life sciences entrepreneurs in the region have gained significant benefits from their participation.
Dr Fiona Rudkin, CEO of mycoBiologics, a University of Aberdeen biotech spinout, said: "The ONE Life Sciences Accelerator delivered by BioCity was transformational for me and mycoBiologics. The programme challenged me to question my assumptions, and in doing so develop a more robust business proposition.  As a participant, you quickly become integrated into the growing cluster of emerging and established north east life sciences companies – an exciting and supportive community with a wealth of experience across the healthcare sector. I have no doubt that the experience and knowledge I gained from this programme was a key factor in mycoBiologics securing a substantial amount of funding to drive our therapeutic programmes forward and develop the commercial strategy. For anyone considering starting up a new life sciences company, I cannot recommend this programme highly enough."
Carol Rafferty is CEO of Dentherapy Ltd, a research and development company creating new therapeutic products – Toothboost Technology – for the oral care market. She said: "Having taken part in the first ONE Life Sciences Accelerator I wouldn't hesitate in saying go for it. If you think it may be too early in your technology or product concept development, I would advise this is exactly the time to explore and test your Ideas. The supportive framework enables you to connect and learn from the experts alongside others going through the process. The accelerator programme is your first step in becoming part of the inspiring Life Science network here in the north east and across the UK – an essential ingredient in any new technology development."
Dr Lionel Broche is a researcher from the University of Aberdeen who is developing a novel type of medical imaging device. He said: "Researchers are often working aside from the industry, which gives them independence but also creates a gap of skills and networks that make it difficult to spread academic innovation to the world. The ONE Life Sciences accelerator programme provides a rare opportunity to better understand the industrialisation process and offers an excellent overview of efficient skills and tools needed to plan the transfer of lab ideas to the hospital. During the programme I was followed by a very supportive team who helped me in every aspect of my project, not only to learn but also to make contacts, to organise and prioritise ideas and more. This programme has really helped me to ground my ideas in reality and I am certainly keen to continue working with ONE."
See the www.opportunitynortheast.com website for further information and how to apply.